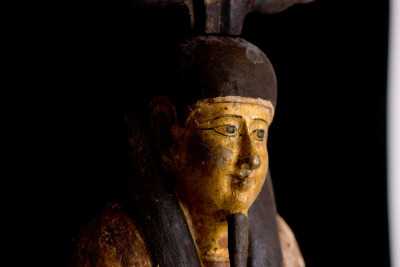 About
The ancient world, from the dawn of civilization to the Early Christian Era, comes alive at Jerusalem's Bible Lands Museum. Here, visitors can explore the treasures of the past and learn about the daily lives and religious rituals of our ancestors, on a journey through time in the museum galleries.
Facilities
Free Parking
Facilities for disabled guests
Air conditioning
Open on Saturday
Cafeteria
Kids friendly
Admission
Sunday to Tuesday, Thursday 9:30 to 17:30; Wednesday, 9:30 to 21:30; Friday and Holiday eves, 9:30 to 14:00. Saturday, 10:00 to 15:00.
Opening Hours
Admission: Adults - 40 NIS, Children/Senior Citizens/Students/Soldiers/Disabled/New Immigrants - 20 NIS, Pensioners - 30 NIS.
Guided tours of the museum in English are offered daily at 10:30 and on Wednesdays at 17:30. Guided tours of the museum in Hebrew are offered daily at 11:00 and on Wednesdays at 18:00. Private tours, tours in additional languages and tours for groups can also be arranged via advance reservation.

Bible Lands Museum Map
25 Granot St



The Jerusalem Tourism Map:
Print