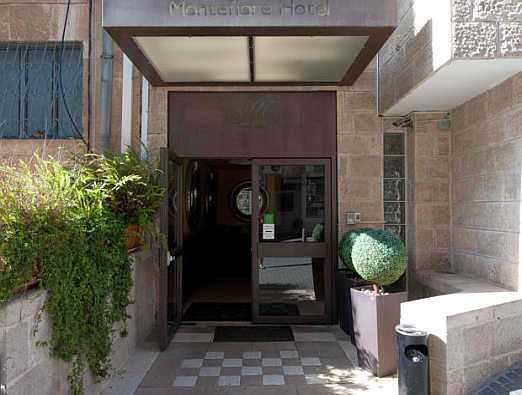 About
Named after Moses Montefiore, the 19th century British aristocrat who financed the first Jewish neighborhood outside of Jerusalem's Old City, this small hotel rises from the corner of Bezalel and Shatz streets, within sight of the famous Bezalel art academy and the original home of the Israeli Knesset on King George Street.
Recently refurbished, the Montefiore boasts a nicely appointed lobby, a very fine fusion bistro, and a lounge for business travelers, complete with wireless internet access. The 47 rooms (and 1 suite) are cozy and clean - and considering the ultra-convient location and relative quality compared to other hotels in the heart of downtown, quite a bargain.
Facilities
Laundry
Dry cleaning
Free Wifi
Fax / photocopying
Ticket service
Restaurant
Bar
Currency exchange
Paid Parking
Choose this hotel if
You want to be right in the heart of bustling downtown Jerusalem
You want an affordable room
You're willing to take an enjoyable, scenic 15-minute walk to the sights of Old City
You want the convenience of a quality restaurant right inside the hotel
You're a business traveler who needs work space and reliable Internet access
Keep in mind
Booking your hotel room with GoJerusalem.com entitles you a host of money-saving benefits designed to maximize your enjoyment of your stay in Jerusalem. Your GoJerusalem.com-exclusive benefits include:
Free gift packets, including our useful maps and our quarterly guide book.
Free use of our phone-based concierge service for real-time advice from GoJerusalem.com staff experts for the duration of the visit.
Exclusive discounts on the top tours and attractions in Jerusalem and all of Israel. And more!


Montefiore Hotel Map
7 Shats St
Near Montefiore Hotel
2000+ tips and recommendations
No results to show



The Jerusalem Tourism Map:
Print