google.com, pub-8459711595536957, DIRECT, f08c47fec0942fa0

Haas Promenade - Segway Tour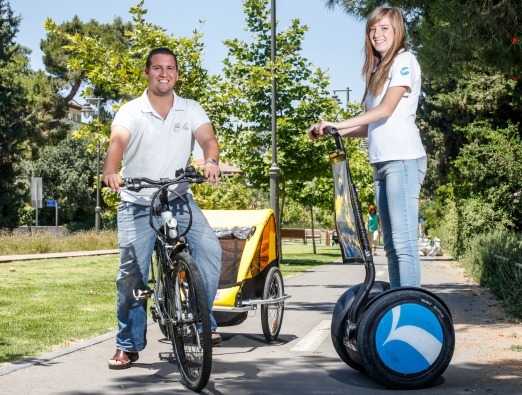 About
Highlights:
8km (5 mile) guided segway tour
Amazing Fun
Easy to Drive
Orientation and Helmets included
Explore Jerusalem in the open air
See the sights that normal tourists don't get to see

Description:
Glide through Jerusalem on a Segway tour of Jerusalem's Haas Promenade - Armon Hanatziv - driving along its routes and pathways. From your Segway, you'll see panoramic overviews of the Old City of Jerusalem, a beautiful scenic view of the Judean Desert, the Dead Sea, the Mount of Olives, Mount Scopus and much much more on this 8 km (5 mile) tour.
You will be accompanied at all times by an experienced English speaking guide who will stop every few minutes to give you the historical and modern background to the sights along the way, as well as give you an opportunity to take photos and answer any questions you may have.
Place
Olei Hagardom number 8 (Community Center)
Additional information
Suitable for people from 16 years and not older than 70 years
Maximum weight 260 Pound / 130 KG
Pregnant Women are not allowed
Please arrive 15 minutes prior to the start of your tour for orientation and instruction on driving a segway.

Haas Promenade - Segway Tour Map
Near Haas Promenade - Segway Tour
2000+ tips and recommendations
No results to show



The Jerusalem Tourism Map:
Print