Welcome to Jerusalem and Bethlehem Tour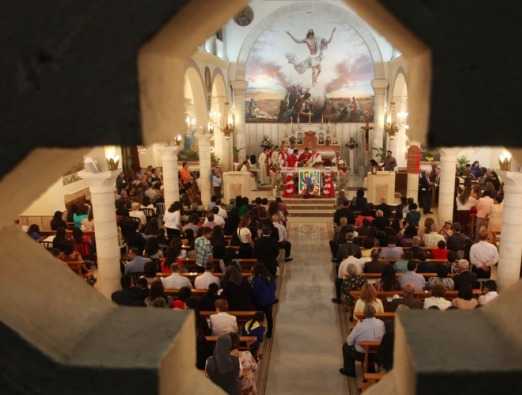 About
| | |
| --- | --- |
| | See the Old City Jerusalem |
| | |
| --- | --- |
| | Walk along the Via Dolorosa |
| | |
| --- | --- |
| | Visit the Church of Nativity |
| | |
| --- | --- |
| | Shop at Manger Square |
Bear witness to the roots of two Abrahamic religions with this daylong tour of Jerusalem's Old City and the town of Bethlehem, birthplace of Jesus.
The tour begins with a panoramic view of the Old City on the Mount of Olives. From Gethsemane, the site of Jesus' anguish on the Mount of Olives, the tour enters the Old City and winds its way through the Armenian and Jewish quarters to the recently excavated and restored Cardo, the main street of Roman Jerusalem.
You'll continue to the Western Wall, and then to the Christian Quarter for a walk along the Via Dolorosa culminating in a visit to the Church of the Holy Sepulchre.
The tour then heads towards nearby Bethlehem in a bus for an overview of the shepherds' field of the New Testament narrative. You'll visit the Church of the Nativity and Manger Square before heading back to the hotel.
Included
Transportation to and from your hotel
You will be accompanied at all times by a licensed tour guide who speaks English.
All entrance fees are included

Not included:

Place
Departs daily, Sunday-Saturday
Pick up from the lobby of your hotel as follows:
Return between 5:00pm - 6:30pm at the hotel pick-up.

Jerusalem and Bethlehem Tour Map
Near Jerusalem and Bethlehem Tour
2000+ tips and recommendations
No results to show



The Jerusalem Tourism Map:
Print