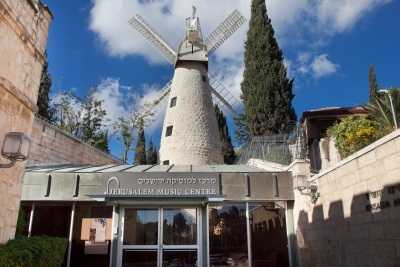 About
The Jerusalem Music Centre was established in the 1970s by Isaac Stern and since then has served as a institute for musical education boasting top quality programs of study, master classes, and workshops, from which hundreds of graduates have gone on to become big names in the classical music scene around the world. The center's vision is built upon love of music, quality and innovation.

The center is located in a magnificent structure in the beautiful Yemin Moshe neighborhood and also hosts events throughout the year that are open to the public, including concerts, workshops and seminars.
Image courtesy of the Jerusalem Music Center.
Jerusalem Music Centre Map
Mishkenot Sha'ananim


We thought you might like this

The Jerusalem Tourism Map:
Print