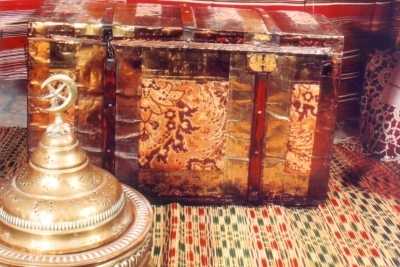 About
Contrary to the increasingly popular idea of Palestine being barren of Jews until the first great spasm of immigration in the late 1800s, a sizable and healthy Jewish community existed throughout the years in the towns and cities of the Holy Land, especially in the four holy cities of Judaism: Jerusalem, Tiberias, Hebron and Tzfat (Safed).
The community in the Jewish Quarter of Jerusalem's Old City was particularly vibrant, a melange of old Sephardi families and the descendents of more recent Ashkenazic immigrants coming on the heels of European Jewish holy men, who took advantage of the Ottoman Empire's relatively tolerant policy towards immigration. This was the Jewish Quarter that was besieged and ultimately razed by the Jordanian army in 1948.
Located on the former site of two venerable Old City synagogues is the Old Yishuv Court Museum. A walk through its rooms and exhibits serves as a time warp to the period of the pre-state Jewish Quarter, with hundreds of artifacts from day-to-day Jewish life in Ottoman Jerusalem preserved and displayed.
Facilities
Air conditioning
Kids friendly
Opening Hours
Sunday, Tuesday-Thursday: 10:00-17:00 | Monday: 10:00-20:00 | Friday: 10:00-13:00. December-February: Sunday, Tuesday-Thursday: 10:00-15:00 | Friday: 10:00-13:00 | Monday: 10:00-20:00

Old Yishuv Court Museum Map
6 Or HaHayim St. Jewish Quarter



The Jerusalem Tourism Map:
Print