google.com, pub-8459711595536957, DIRECT, f08c47fec0942fa0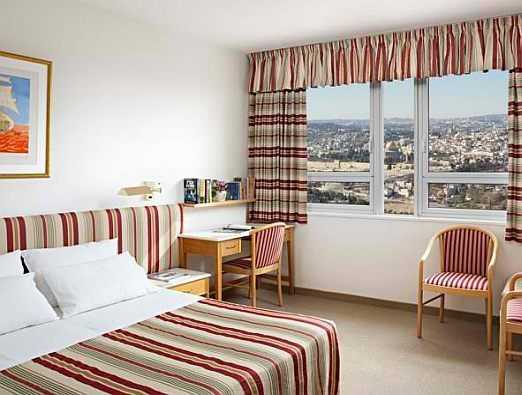 About
Uniquely set within Jerusalem's Hebrew University campus, Beit Maiersdorf offers bright, modern and well equipped accommodation.
Apartments have carpeted floors, Wi-Fi, flat screen satellite TV, as well as a minibar and hot drinks corner for your convenience.
Indoor parking facilities are provided with regular buses also connecting to the town center within 15 minutes.
A buffet breakfast is included in the cost while other convenience facilities such as coffee shops, mini markets and other shops can also be found nearby on campus. Each room also has a great view of the university campus.
Facilities
ATM service
Luggage storage
Laundry
Dry cleaning
Free Wifi
Free Parking
Heating
Air conditioning
Ironing service
Choose this hotel if
You want to be close to the Hebrew University Campus.
You want breakfast included at your choice of accommodation.
You want to be within 15 minutes car or bus ride to the Old City and city center.
You want to be near Mount Scopus.
You are hiring a car and want an easy and secure place to park.

Beit Maiersdorf Map
Hebrew University Mount Scopus
Near Beit Maiersdorf
2000+ tips and recommendations
No results to show



The Jerusalem Tourism Map:
Print