About
Savor a taste of a different Jerusalem, authentic and enrapturing. Iris Sharaf spent over 17 years working in the restaurant business and recently left to found her own business Amechaye, which offers unique home cooked meals, trips to hidden gems in the city, wine tastings accompanied by entertaining stories, cooking workshops and games. You'll fall in love with Jerusalem! See the tabs and watch the video below (Hebrew) for more details.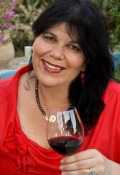 Contact: Iris: 054-485-0881 | www.amechayeisrael.com
here is no doubt that our markets will look a little different to you when you make a personal tour and experience them firsthand. With a basket and a shopping list, you will experience the market as an Israeli. You will get to sample you'll be hardpressed to found anywhere else: Atayef and Metaba in the Old City, Imeruli and Sofrito in the Machane Yehuda market, Jerusalem Kugel, Cholent and challah in Mea Shearim. You will return home laden with goodies and recipes and, most importantly, you will take home the taste of Israel. This is an authentic culinary encounter with the people who live here and their individual cuisines. We will walk among the smell of spices and get a taste of the unique delights of Jerusalem. At every stop I will tell you the stories about the food and the people we will meet and together we'll take a big bite of all that Jerusalem can offer.
In the Machane Yehuda market you will taste all the layers of Jerusalem, and hear how it became the most popular market in Israel. Taste the authentic food, the same our grandmothers prepared hundreds of years ago the finest that the market has to offer. Like a flower that opens its petals you will discover the layers of the market. You will taste Tehini and Halva, Sofrito and Kube, Imaruli and rogalach and... Well… we will just have to see what the market will offer us that day…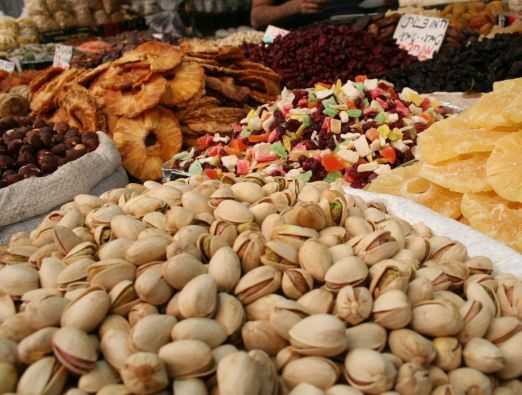 In the old city of Jerusalem we will taste Shrak and Barazik (a thin pita made of sesame), Tehini straight from the grindstone, Turkish pastries baked fresh in a traditional Tabun. Kebab, Hummus, Baklava and Lebanese baked goods made by Zalatimo, the same way his great – great - great - grandfather used to do in Lebanon more than 200 years ago. We will walk in the footsteps of David, Salomon and Jesus, but will also get to know the city as it is today. Do you think they liked Mansaf as well as we do?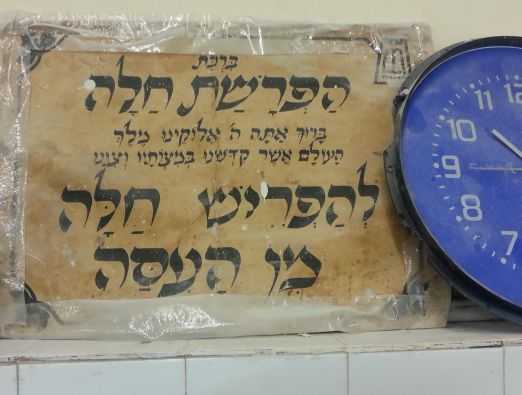 In Mea Shearim, it's seems like time stood still. In the ultra-Orthodox neighborhood everything looks so different from the modern Jerusalem that we see elsewhere. These streets and their culinary offerings are quite different: no fancy restaurants, no vibrant colors and shouts in the market, no juicy fruit and vegetables. It looks as time skipped this neighborhood entirely: Yiddish is the dominant language, and the food is the same as it was hundreds of years ago. This is Ashkenazi food and its flavors mirror to the past. We will savor the same flavors as many generations before us in the Ashkenaz world. We will taste Cholent, Jerusalem kugel, Blintzes (traditional Pancake), and perfect Herring. We will taste Challahs that are made in 150-years-old-ovens, Ashkenazi eggplant and much more ...
Please note: This tour requires a modest dress code.
A Jerusalem pub crawl: From a bar which is a twenty years old culinary institute, to the trendiest places. We'll visit a hidden bar and a bar that will make you feel as if you were in Russia, we will visit bars that have become a gathering place for Jews and Arabs, for religious and secular people. We'll visit the Machane Yehuda market and see how it transform at night, when the Chamaras (local bars) are bursting with load music and lots of Arack. A tour full of alcohol and stories, magic, drinkers and lights flashing on Jerusalem stone