google.com, pub-8459711595536957, DIRECT, f08c47fec0942fa0

About
The unassuming Ammunition Hill (Givat Hatachmoshet), a hump lying between the modern neighborhoods of Ramat Eshkol and French Hill, was the site of some of the 1967 Six Day War's bloodiest fighting, as a contingent of Israeli paratroopers vied to oust entrenched Jordanian legionnaires in order to link central Jerusalem with the Israeli enclave on Mount Scopus. Thirty-seven troops lost their lives in the battle.
Today Ammunition Hill houses the main Jerusalem induction center for new IDF recruits, an extensive museum and the well preserved trenches and fortifications from the battle itself. The museum obviously covers the events surrounding the battle with the most depth, including a rousing documentary film offered in both Hebrew and English, but it also includes exhibits on armed Jewish resistance to Nazi oppression in Europe. There are several memorials, many still lined with fresh wreaths, to the young men who died during the campaign for Jerusalem in 1967.
Facilities
Free Parking
Cafeteria
Kids friendly
Free entry
Opening Hours
Sunday to Thursday 9:00 to 17:00; Friday 9:00 to 13:00; Night hours for groups with advance reservations.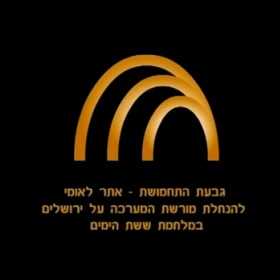 Ammunition Hill Map
5 Zalman Shragai St


We thought you might like this

The Jerusalem Tourism Map:
Print