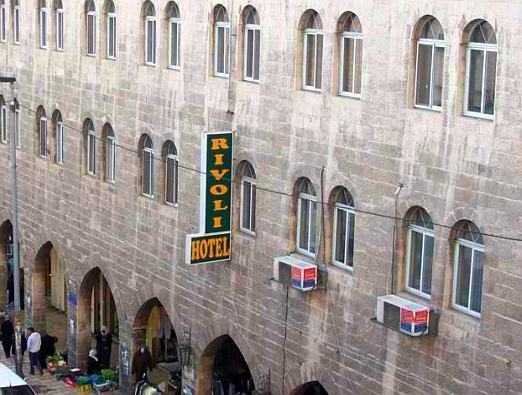 About
Eastern Jerusalem is not really the province of luxury hotels (with the exception of the famous American Colony), but for tourists looking for the Jerusalem experience on a budget, the simple, affordable, old-school hotels on this side of town can't be beat.
Located on bustling Salah ad-Din Street, the mercantile center of eastern Jerusalem, the Rivoli Hotel offers modest accommodations perfect for the traveler or group of travelers on a tight budget. The 28 rooms (divided into twins and triples) won't win any awards for decor, but the Rivoli Hotel's true appeal is location: only minutes away by foot from the Damascus Gate, and convenient to the sites of both eastern and western Jerusalem. And as a welcome bonus for a hotel in this price range (or in any price range, for that matter), free Wi-Fi is available hotel-wide.
Facilities
Babysitting/child services
Laundry
Dry cleaning
Free Wifi
Fax / photocopying
Safety deposit box
Heating
Air conditioning
Choose this hotel if
You want to be within easy walking distance of the Old City
You want to be close to the neighborhoods and attractions of eastern Jerusalem
You're in the market for one of the city's most affordable rooms
You like your wireless Internet free of charge
Keep in mind
Booking your hotel room with GoJerusalem.com entitles you a host of money-saving benefits designed to maximize your enjoyment of your stay in Jerusalem. Your GoJerusalem.com-exclusive benefits include:
Free gift packets, including our useful maps and our quarterly guide book.
Free use of our phone-based concierge service for real-time advice from GoJerusalem.com staff experts for the duration of the visit.
Exclusive discounts on the top tours and attractions in Jerusalem and all of Israel. And more!


Rivoli Hotel Jerusalem Map
3 Sallah A Din St
Near Rivoli Hotel Jerusalem
2000+ tips and recommendations
No results to show



The Jerusalem Tourism Map:
Print