The holy desert Jeep Tour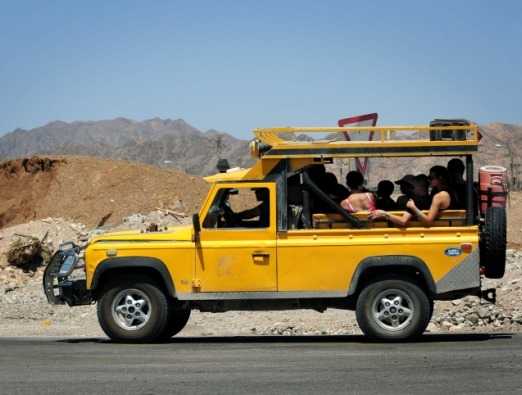 About
Highlights:
An unforgettable day of adventure
Overlook the Judean desert from Mt. Scopus
Discover the world of Bedouin life
Visit Mt. Montar
Enjoy a small tour (max 7)
See breathtaking panoramic views of the Kidron Valley


Description:

On this jeep tour, you'll set off from Mt. Scopus, taking in panoramic views towards the east of the Judean Desert. The tour will then start its descent into the Judean Desert towards the town of Keidar. From here the jeep will navigate off-road through the desert. Here you will discover the interesting world of Bedouin life. The jeep will stop near by a water cistern where you will begin to get an understanding of how people have managed to live in the desert without basic amenities and running water.
From there the jeep tour will continue the drive towards the highest point in the area, Mt. Montar, which is also known as Mt. Azazel. This is said to be the site where the high priest from the Temple period would come from Jerusalem on the holiest day for the Jews, Yom Kippur. Here you will be able to enjoy views of one of the Hashmonite fortresses that was built in the 2nd century BC. Continuing off the road from here the jeep will drive down from the top of the mountain, the Kidron Valley where you will visit the beautiful and picturesque monestary built on the cliff, helping you understand the importance of the land to Israel and the Jews, both historically and strategically.
You will have the opportunity to take in the secluded environment and enjoy the silence. The tour will also stop to make fresh tea and coffee which you will be able to appreciate while looking out over some desert landscapes.
Included
Up to 8 hours with the licensed English speaking guide and driver
Not included:
Tips for guide and driver

Lunch
Place
Pick up from either Jerusalem or Tel Aviv.
Return to you pick-up location
Additional information
The price quoted is per jeep. Each jeep can take up to 7 passengers.

The holy desert Jeep Tour Map



The Jerusalem Tourism Map:
Print