Noa Ben Sa'adya at Nocturno-Designers in the City at 30.04.2014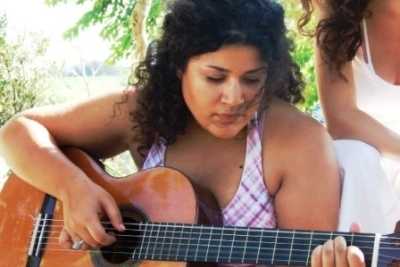 Noa Ben Sa'adya hits the stage at Nocturno with an original Hebrew folk-rock show featuring vocals and guitar. The twenty-seven year old singer-songwriter and musician, who is a graduate of the musicology department at Hebrew University, has been playing guitar since age 5 and writing songs for as long as she can remember. Lately she has been setting poetry to song but also writes her own original lyrics, and hopes to release her first album next year. The show combines a mix of styles which have influenced Ben-Sa'adya over the years, including jazz, bossa-nova, folk, Israeli rock and classical music. Wednesday's show will feature a very special guest saxophone player – Ben-Sa'adya's father.
30 NIS entrance, drinks from the bar available at discounted prices.
Open Hours
Sunday-Thursday: 6:30-1:30
Friday: 6:30 until Shabbat starts
Saturday night: from when Shabbat ends until 1:30
To Nocturno Cafe page
Nocturno Cafe Map
7 Bezalel St. Designers in the City




The Jerusalem Tourism Map:
Print