Paloma Blanca at Nocturno at 19.03.2014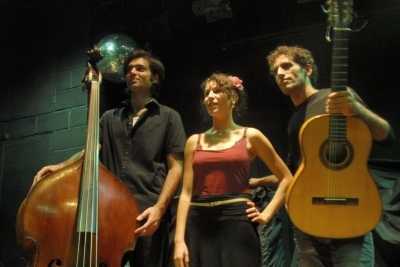 Paloma Blanca Band at Nocturno
The Paloma Blanca band continues its Israeli tour with another show in Jerusalem! After their hypnotizing show in Ein Kerem as part of the "Shaon Horef" festival, the ensemble hits the stage at the legendary Nocturno Café, opening the restaurant's spring season of live Wednesday night shows. Paloma Blanca plays music from South America and Spain – bossa nova, romba and flamenco.
Gal Klein – vocals, Tomer Almalach: guitar, Dolev Solomon: double bass.
Wednesday, March 19, 2014 at 21:00 at Nocturno. Beers and alcohol available at the bar at discounted prices.
Open Hours
Sunday-Thursday: 6:30-1:30
Friday: 6:30 until Shabbat starts
Saturday night: from when Shabbat ends until 1:30
To Nocturno Cafe page
Nocturno Cafe Map
7 Bezalel St. Designers in the City



We thought you might like this


The Jerusalem Tourism Map:
Print