Jerusalem's top events for the week of November 8th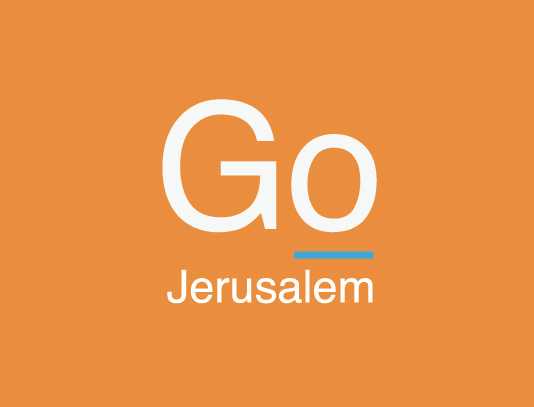 Jerusalem sure loves her festivals: a week without a festival is hard to come by in the city where neither wind nor rain (or the unfortunate lack thereof), unseasonable heat nor US presidential elections can stop the good times from rolling. On the tails of the outgoing Jerusalem Knights Festival, which comes to a close tomorrow night, the annual Oud Festival returns, delighting ethnic music enthusiasts with a ten day span of productions highlighting Arab and Persian classical music and Jewish piyyutim. But that's not all - read on for lots of other cool stuff going on this week, from dance performances to science shows to holidays.


If you haven't already, tonight is your last chance to be dazzled by scenes from the middle ages at the Old City Knights Festival. Step back in through time and witness knights in battle, fire spitting dragons, spectacular costumes, breathtaking fire performances and a knights' feast, raising your goblet to days of yore.


Been there, done that, time to move on? The Isis Dance Troup visits Beit Shmuel tonight with a new show that fuses middle-eastern dance, music, and video clips on a nostalgic journey into the experience of the Friday night Arab film as it exists in the collective Israeli existence. The colorful show depicts the ultimate social unification from the days when there was only one television channel in Israel.


Classes may be well underway but the annual academic year kickoff events are just getting started. Before the schoolwork really piles up and exam period approaches, get down to Azza Street on Friday for lectures by top professors, live shows by Jerusalem Artists, including Michael Greilsammer, and discounts at eateries, followed by a white night party on Tuesday featuring Monika Sex hosting Shlomi Shabban and Maor Cohen.


Treat the kids to a fun and educational Saturday at the Bloomfield Science Museum. November highlights at the museum include Dr. Molecules humorous, entertaining performance, a make-your-own mirror calculator workshop, a demonstration on the connection between mathematics and magic, a night vision workshop, and more.


The yearly ten day long Oud Festival kicks off on Thursday night with a spectacular lineup of performances. Award winning oud musician Wisam Gibran plays a solo recital at the Confederation House on Sunday followed by a selection of classics by four beloved Arab composers and vocalists by the Nazareth Orchestra on Monday at the Jerusalem Theatre.


Attention bookworms! "By the Book," the Israel Museum's new exhibit opening next week, examines the significance of reading in European Art over a period of 500 years, across the range of occupations and socioeconomic classes. The exhibit highlights works by Italian, Dutch, German and British masters portraying readers in their study or a landscape.


Beit Avi Chai's annual Sigd celebration will be hosted this year at the Gerard Bechar Center and focus on the theme of persity of Jewish Ethiopian creativity within Israeli society and culture. Program highlights include greetings by Kesim, the community's priests, performances by Abete Berihun Quartet and Zvuloon Dub System and guests Karolina and others.


And check out our full events section for everything else happening around town.