Jerusalem's top events for the week of October 11th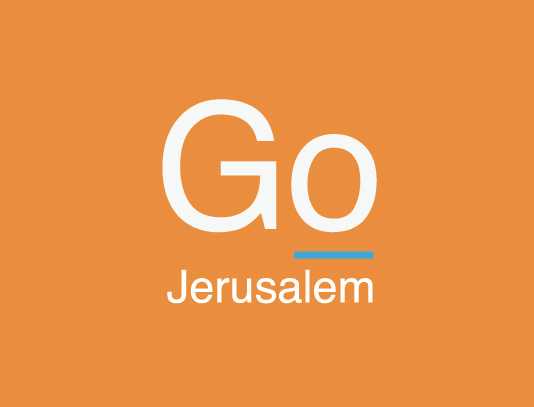 The fall Jewish holiday marathon has finally come to a close, but Jerusalem keeps the good times rolling: the winter season's cultural calendar gets off to an exciting start this week with concerts, theatre performances, parties and more in venues both large and small, central and peripheral, throughout the city.


Boogie is back! The 2012-2013 Boogie season opener takes place tonight at its new location in the Gerard Bechar Center with Boogie's World Music DJs as well as guest DJs Naor Gruber and Yotam Elion in two separate halls. In addition, there will be a dance workshop with Chananel Amitai, improv workshops, and a chill out corner.


The AACI's J-Town Playhouse presents "The 25th Annual Putnam County Spelling Bee," a 2 time Tony award winning musical comedy chronicling the experience of six adolescent outsiders vying for the spelling championship of a lifetime. The show kicks off an eight night run beginning tonight, with additional shows this week on Sunday, Tuesday, and Wednesday night.


Blaze Bar in downtown Jerusalem offers a great rotation of live bands plus an unparalleled assortment of domestic and foreign beers. This week brings a different musical act each night, including 2 Israeli rock bands on Saturday night, world class guitarist Yossi Piamenta's weekly Sunday night gig, open mic night on Monday, and original blues on Tuesday.


Flute is the theme of the day at the Eden Tamir Music Center's Saturday morning concert in Ein Kerem. The concert, the second performance of the center's 43rd concert season which began last week, boasts two flute quartets by Mozart, Oedoen Partos' "Maqamat" for Flute and String Quartet, and A. Borodin's string Quartet N.2 in D major.


This week is your last chance to check out "Colorful Language," an exhibit at Beit Shmuel displaying the works of artist Esther Ganasia. In her colorful oil paintings she explores the lovely shapes of the letters with quotes from the Hebrew Bible and Zohar in Torah scribe calligraphy. The paintings come together in a full circle, a symbol of complete wholeness in Kabbalah.


Percussionist Noa Wachs invites the audience to accompany her on a rhythmic musical journey from the past to the present, from Turkey to Israel this Tuesday at Beit Avi Chai. The show incorporates recordings and video clips of Wach's Grandma Mami and blends original works and new arrangements with songs and melodies from the Turkish tradition.


SAVE THE DATE: The third annual Old City Knights Festival kicks off on October 18th and will run for four consecutive Thursdays. This year's theme is knights and dragons.The whole Old City area will be flooded with kings, princesses, knights, and dragons in breathtaking performances of battle scenes between knights and fire spitting dragons, as well as interactive shows and activities.




And see our full events section for plenty more.