Jerusalem's top events for the week of June 21st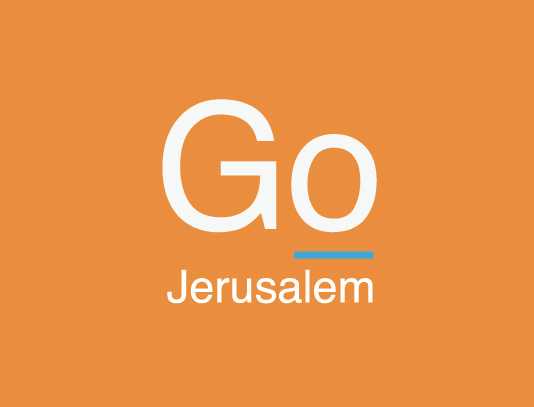 Summer is back and temperatures are soaring, but luckily, there is no end to the cool stuff happening around town. Read on for the full round up of everything chill happening in the Holy City this week.


After the first revolutionary "Front Stage" party of the summer last Friday at the Machol Shalem outdoor space in Musrara, the incubator for young artists continues tonight, as the venue hosts the prestigious production house Bollwerk with its performance night, "Identities," in addition to ongoing performances and a chill-out area.


Four streets, four stages and four parties take over the city center this Friday on Ben Hillel Street, Luntz Street, Dorot Rishonim, and Ben Yehuda at the second installment of this summer's "Front Stage" series. Highlights include Registan on the reggae stage, Geverband on the rock stage, and a second hand sale and flea market.


The end is always the beginning of something new: Beit Shmuel presents an end of the year themed "Shabbat Morning for Kids" which will include a discussion of ends and new beginnings, and arts and crafts projects for summer vacation. Hagar, a creative development professional, will lead the session.


Daring acrobatics and stunts, clowns and flying motorcycles are all par for the course at the Americano Circus, the biggest circus stage in Israel to date, which promises to provide an unforgettable circus experience for the whole family, from June 22-July 6. Click here for dates and to find deals and discounted tickets.


Enjoy a comprehensive wine experience at Beit Avi Chai's "By Wine Alone" wine tasting and workshop. Between sips, plunge into the legends about wine in the Talmud and Midrash, tales about drunkards, Hassidic stories, halakhot, sermons, and parables about the ancient beverage, and discover many faces of the world of wine.


The Jerusalem Development Authority's "Old City Nights" program is in full swing, and it's a win-win situation for residents and visitors alike. Theatrical journeys and Viennese waltzes, jazz and culinary arts will bring the Old City to life every evening; tourist attractions will be open late and colorful international festivals will liven up the nights.


The Jali ensemble, which recently released its debut album "Jali Live" plays original compostions with African and Middle Eastern influences at Liberty Bell park next Wednesday along with the Shivat Zion ensemble, as part of the series of weekly outdoor summer concerts at the amphitheater. Join the celebration!



And as always, there's plenty more happening. See our full events section for all the details.