Jerusalem's top events for the week of June 14th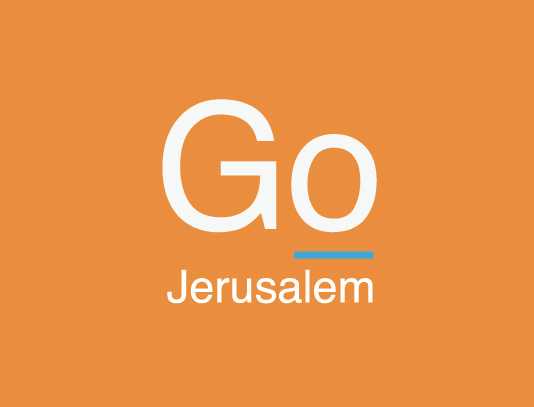 The four week long Israel Festival, Hebrew Book Week and the Light Festival are winding down, but the nation's capital keeps the ball rolling with yet another week of good times for all. Cool off with a barad, the Israeli slushie, and check out our roundup of chill happenings around town.


The Piano at Nataf concert series concludes on Thursday night with a performance by the Israeli Piano Quartet. The concert will feature music by Mozart, Turina, and Chasson, who hail from countries surrounding the Pyrenees mountains: Spain, France, and Austria. Rama's kitchen will serve a tapas meal of gourmet Spanish food before the concert.


The Front Stage outdoor summer events series kicks off on Friday and this year's theme is revolutions. This week's party, which will take place on Shivtei Yisrael Street in the artsy Musrara neighborhood, celebrates the end of the academic year with two streets of top-notch live music performances and DJs including Izebo, J.VIEWZ, and more.


A dot, a line, a triangle and a square are the heroes of "Kav Nekooda": a magical animated performance at the Train Theater this Saturday. In this fascinating, word-free, musical show, inspired by modern art masters, the shapes come to life, play, build, destroy, and apologize, in a world where imagination runs wild and anything is possible.


Colony's outdoor summer bar is back in business, providing a perfect place to relax and enjoy a refreshing drink in close proximity to many nearby seasonal festivals and events. Every week from Wednesday night through Saturday night, the bar will be open from 18:00 and until the last customer heads home. Alongside the restaurant's regular menu, the bar will offer a rich selection of alcohol, summer cocktail specials, and a chilled out, relaxed atmosphere.


International Moroccan singer Françoise Atlan visits Beit Avi Chai on Monday with a festive performance of Jewish music that spans many cultures and styles. She'll appear with Lior Elmaliach, head of the Israeli Andalusian Orchestra, accompanied by the Andalusian Ensemble and special guests.


The new "A World Apart Next Door" exhibit at the Israel Museum provides a fascinating glimpse into the life of Hasidic Jews. This ethnographic exhibition highlights facets of Hasidic culture that may not be known to the wider public through an impressive collection of photographs, films, and music, which allow you to temporarily enter another world.


As always, check out the full events section for everything happening around town.