Jerusalem's top events for the week of June 7th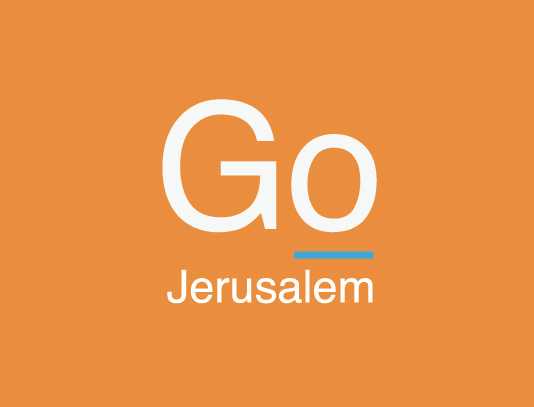 Jerusalem's summer festival season is in full swing. The Israel Festival is well underway, Hebrew Book Week and the Light Festival began last night, and the Yotzrim Tzamid Festival, featuring performances by artists with disabilities, kicks off next Tuesday. Berry Sakharof visits the Botanical Gardens' new performance lawn, taking the stage for an intimate concert at the first of this year's Friday afternoon rock concerts at the Gardens. Read on for the full round-up; here's to a packed week!


The Old City is aglow! Hundreds of local and international light artists have descended on the Holy City for the 4th annual Jerusalem Light Festival, featuring dozens of light breathtaking light sculptures, interactive video art and music displays, alongside street performances, pyrotechnics, film screenings, and music and dance performances.


The Botanical Gardens is blooming with summer events. Meet bats and other night creatures at the Thursday night safari tours. On Friday, the Garden's afternoon rock concert series begins, with veteran Israeli rock star Berry Sakharof kicking off the proceedings. Bring the whole family back on Saturday for tours, story hours, arts and crafts, and games.


The Eurythmia Ensemble visits Beit Shmuel on Saturday night with a unique and fascinating performance. Through movement, eurythmia reveals the notes of music and spaces between them, sounds of speech and invisible sources. The performance includes biblical excerpts and modern music alongside original musical compositions.


Head over to Liberty Bell Park, where Hebrew Book Week will take over from June 6-16. The main attraction will be accompanied by music, performances, children's events, workshops, and storytelling. Additional book week offerings around town include story hours at the Jerusalem Mall (Malcha) and a special program at the Zoo hosted by Beit Avi Chai.


All that festival hopping leave you hungry? Lavan at the Cinematheque celebrates five years with a charcuterie menu designed by chef Sagi Azoulai, who completed a charcuterie course, and Michael Katz, the head chef of the Adom family of restaurants and culinary school teacher at Cordon Bleu. The menu will be served throughout June and offers a selection of sausages and deli.


The penultimate concert of this year's Hot Jazz series at Gerard Bechar on Monday night features jazz vocalist Charenee Wade's tribute to two female jazz greats: Betty Carter, who was active in the Jazz scene for over 50 years and collaborated on an album with Ray Charles, and Abie Lincoln, vocalist, composer, songwriter, actress, and human rights activist.


The sixth annual Yotzrim Tzamid festival of music, dance, and theatre performances by artists with disabilities begins on Tuesday. The festival will include dozens of theatre and dance performances, as well as workshops, discussions with writers, and benefit shows for the mentally ill, and for the first time, events at pubs around town.


And as always, there's plenty more happening. See our full events section for all the details.