Jerusalem's top events for the week of May 24th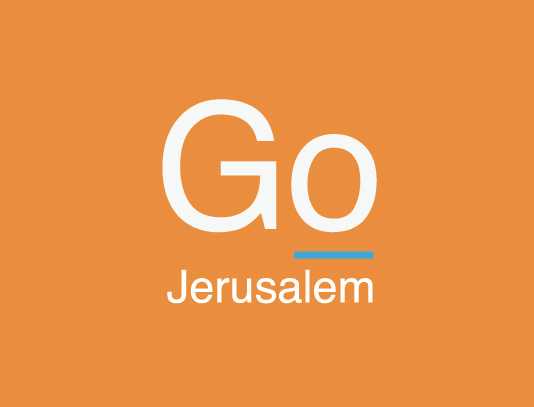 Jerusalem's rich lineup of events this week might leave you tired, but definitely not bored. Between the Israel Festival, Shavout holiday festivities, 12th Musrara Mix alternative arts festival, the 40th Festival of Vocal Music in Abu Gosh, and much more, the holy city has no shortage of fun to offer this week.


Challenge Tours invites you to an afternoon of free rappelling on Thursday, May 24, 2012 from 16:00-18:00. Enjoy an adventure filled afternoon rappelling off of 20-meter-high cliffs atop the breathtaking Ben Hinom Valley and learn about Challenge Tours fun and challenging summer camp. The activity is appropriate for ages 7 and above.


Catch the last day of this year's Musrara Mix Festival this evening. This year's theme is social and political change and the idea of the "home," with the tagline "Chaos in Musrara - The revolution begins at home."


The Yamato Brothers of Japan kick off this year's Israel Festival with a breathtaking performance filled with rhythm and energy at the Mount Scopus Ampitheatre tonight. The ensemble of drummers, who use traditional instruments to create modern music, have performed for around 5 million viewers in over 50 countries worldwide.


Prepare for Shavuot at the Jerusalem Mall (Malcha) with a festive farmer's market bursting with rural tastes and scents. The fair will offer wines, cheeses, breads and other baked goods, fruits and vegetables straight from the field, cheese cakes, jams, honey, and plenty more surprises. On Friday, the weekly culinary fair will be on as well.


Faure and Mozart's Requiems will be among the pieces performed at the 40th Festival of Vocal Music in Abu Gosh on Friday, Saturday, and Sunday, in addition to music by Bach, Tchaikovsky, Rimsky Koraskov, and more. The festival takes place yearly over the Sukkot and Shavout holidays, transforming Abu Gosh into a musical paradise for vocal music aficionados.


Shavuot is traditionally linked with the giving of the Torah, and many Jews choose to devote the night to studying. Beit Avi Chai, Beit Shmuel, and The Tower of David Museum are among the many places around the city who will be offering creative takes on after-hour learning for holiday night owls. Beit Shmuel invites you to a night exploring creative first fruits in literature, film, and poetry, the Tower of David Museum presents a night honoring women's journeys to freedom, and Beit Avi Chai hosts a special multidisciplinary evening on aspects of giving and receiving.


Go back 2,000 years in time at Ein Yael's Shavuot festival on Monday, where a live museum will feature a variety of ancient craft and farming workshops, a recreated Roman street with actors in colorful traditional costumes, granary tours and ancient bread making techniques, basket weaving, goat milking, and many more events for the whole family.


The Encore Jewish-Educational Theatre Company production of "My Fair Lady" opens this Monday at Beit Shmuel's Hadran Theatre, with a seven performance run. This presentation of the classic favorite boasts 50 actors and a full orchestra, as well as breathtaking set design and costumes.


Renowned singer-songwriter and musical producer Arkadi Duchin and critically acclaimed musician and singer Alma Zohar perform a joint concert at the Jerusalem Theatre on Tuesday night, a special production that showcases the best of her successful hits and his well known classic favorites in new and exciting arrangements.


And there's plenty more happening. See our full events section for all the details.