Jerusalem's top events for the week of May 17th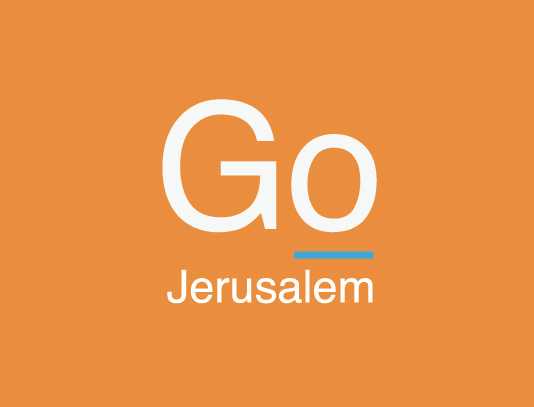 There's still a week to go until the Israel Festival rolls back into town, but there's plenty of excitement in the capital to keep you busy until then. Jerusalem marks 45 years of reunification with a week of events including parties, performances, tours, marches and ceremonies.


The Andalusian Ensemble blows in to Beit Shmuel Thursday night with a unique concert of stirring rhythms and folk styles from around the world. The show, entitled "Eastern Wind," features a variety of musical styles, from Moroccan, Tunisian, and Algerian folk music, through tribal Gnawa music to energetic Bucharian drumming.


Jerusalem Day would be better named Jerusalem Week this year. The holiday, marking 45 years since the city's unification, will be celebrated with a week of events from May 17-24. From a meet-and-greet with Mayor Nir Barkat at the Tower of David Museum to the annual Flag March to free tours to folk dancing, the city will be abuzz with excitement.


Jerusalem Syndrome is not just a crazy psychosis contracted by the likes of Homer Simpson. The Jerusalem Syndrome festival, a celebration of creativity, culture, and community, takes place on Thursday night and Friday, with shows, encounters, street displays and fairs and walking tours at Beit Avi Chai and other locations around town.


Enjoy a weekend of classical music in a pastoral setting at the Eden Tamir Music Center in Ein Kerem. The lineup includes a piano concert by rising stars from the Jerusalem Conservatory of Music and Dance on Friday, the best of chamber music on Saturday, and a special Jerusalem day performance on Sunday by students of Hasadna Conservatory and the Jerusalem Academy of Music and Dance.


Party til the sun comes up at the annual White Night bash, which kicks off Student Day festivities and Jerusalem Day on Sunday night in Gan Sachar. Inbal Gershkowitz will open this year's massive concert followed by performances from some of Israel's biggest musical names, including Aviv Geffen, Berry Sakharof, Hadag Nachash, Sarit Hadad, and the Idan Reichel Project.


Jerusalem Day is a perfect opportunity to get to know the city better. The "Jerusalem Old and New" tour begins with a sweeping vista of Jerusalem, allowing participants to see laid out before them the hallowed monuments of ancient Jerusalem and the vibrant bustle of the modern city. You'll then embark on a walking tour of the Old City.


Panels, workshops, performances, and displays will fill the halls of the School of Visual Theatre for three days, as the school celebrates 25 years of activity with the first ever International Conference on Performance from Tuesday-Thursday, May 22-24. The theme of this year's conference is "Involvements": performance between the private and public spheres.


Check our full events page for everything else going on this week in Jerusalem.