Jerusalem's top events for the week of May 10th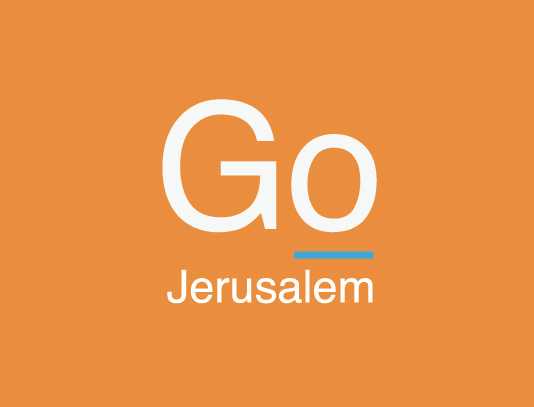 Today is the ancient mystical holiday of Lag Ba'Omer as well as the less-ancient holiday of sorts, International Museum Day. Lag Ba'Omer is traditionally celebrated with bonfires and parties, but if fiery revelry is not your thing, take refuge from the smokey streets at one of the city's museums, many of which are open free of charge. Jerusalem's international cultural status has continued to rise, and with it, the number of festivals it hosts. The city's third International Writers Festival takes place in Mishkenot Sha'ananim from May 13-18. And that's not all - read on for our top picks of what to do in Jerusalem this week.


Several museums around town will offer free entrance and special activities on Thursday, International Museum Day and Lag Ba'Omer. The Museum of Islamic Art presents children's performances, tours, and arts and crafts, the Bloomfield Science Museum boasts a superhero cartoon festival, and the Tower of David Museum will be open gratis.


The Inbal Jerusalem Hotel invites you to relish the famous "Israeli breakfast" hotel spread as a visitor: every Friday from 10:00-14:00, hit up one of Jerusalem's richest, most indulgent hotel brunch buffets for just 89 NIS. The meal includes a huge variety of salads and cheeses, breads, juices, quiches and pies, fruits and desserts.


Composer and singer Ariel Zilber pays tribute to his musician mother, Bracha Zefira, one of pioneers of Hebrew song in the Land of Israel. The show is part of "Renewal," Beit Avi Chai's Saturday Night Music series, in which Israel's leading contemporary artists pay homage to the pioneers of Israeli culture.


Vikas Swarup, author of Slumdog Millionaire, will be paired with Israeli writer Eli Amir for a literary encounter at the 3rd International Writers Festival, which kicks off on Sunday. The week-long celebration of the written word boasts encounters between literary luminaries from Israel and around the world, book-inspired tours and film screenings, children's events, and more.


The Jerusalem Mall (Malcha) in cooperation with the Embassy of Japan in Israel presents a photography exhibit marking a year since the earthquake and resulting disasters in Japan. The exhibit will be displayed in the plaza of the mall's upper level near the escalators from May 7-17.


Noam Tzubari, Chen Tzemach and friends present a new Tuesday night lineup at nightlife hot-spot HaTza'azua, with chill rock and live show screenings on the huge screen on the bar level, and a wild party with DJ Shai Daniel on the dance level. If you prefer your music live, The Planemos will be playing rock at Blaze Bar.


Polly, a veteran Jerusalemite chef, will lead you on an unforgettable insider's tour of Machane Yehuda ("The Shuk"), showing you the market as you've never seen it before. You'll visit and enjoy tastings at the finest shops and stands. Pollychef tours are coordinated with the stand and shop owners, providing for a seemless, thoroughly enjoyable experience.


May is Dim Sam month at Sushi Rechavia and the restaurant will be offering a special Dim Sam menu, with discounts on several Dim Sam combo choices. Dim Sam started out as a snack in East Asia tea houses, made its way along the silk route and brought a quick, healthy, and filling treat to the Western World. Dim Sam is made of a thin dough wrapped around various tasty meat and veggie fillings, steamed to perfection and served hot.



Still haven't found what you're looking for? That's OK, we've got you covered with our full event listings chock full of happenings, exhibits and everything else people dig.