Jerusalem's top events for the week of April 19th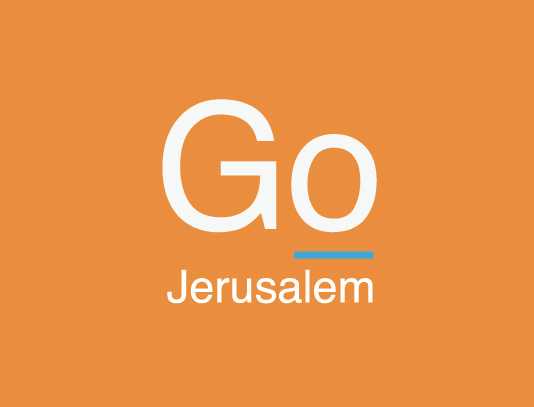 Passover is behind us, and there's still a week to breath easy before Independence Day barbecue smoke fills the air, but there's plenty to do around town in the interim.

Today is Yom HaShoah, Israel's national day of mourning for the Holocaust. Two unique ways to honor the memory of those that perished this week include a debut performance of Victor Ulmann's Symphony No. 2 at the Jerusalem Theatre and a literary evening dedicated to the works of Holocaust survivor and author Ida Fink at Beit Avi Chai.
However, the somber day ends at sundown and will be followed by a week of fun events. Actor and television presenter Guy Zu Aretz and his brother Roy, a musician, sing Ladino songs and poems at the Tower of David Museum on Friday, and Beit Shmuel looks ahead to Independence Day at its Saturday morning workshop for children. Read on for the full roundup of recommended events this week in Jerusalem.


To mark Holocaust Memorial Day, the Israeli Symphony Orchestra presents Victor Ulmann's Symphony No. 2 at the Jerusalem Theatre tonight. Ulmann composed the piece while in the Theresenstadt Concentration Camp. Beit Avi Chai hosts an evening of discussion, music, and literary readings about Holocaust remembrance (in Hebrew).


Actor and television presenter Guy Zu-Aretz and his musician brother Roy sing their grandmother's Ladino songs, their grandfather's Libyan synagogue liturgy and tell the story of their parents' aliya at the Tower of David Museum on Friday morning. The personal-patriotic musical masterpiece creates an Israeli soundtrack to their childhood.


This month's Shabbat morning activity for children at Beit Shmuel will focus on Independence Day, including a discussion about the holiday, its customs and traditions, and the importance of independence. Children will create holiday themed blue and white decorations. The workshop will be run by Hagar.


Erez Lev Ari performs Yom rodef yom (Day after day), Prahim (flowers), and many other beloved songs by talented, veteran composer Shmulik Krauss, in this week's installment of Saturday Night Music at Beit Avi Chai.


Explore supernatural forces at the Bloomfield Science Museum in April. The program, inspired by the museum's "Invisible Forces" exhibit, includes displays of artwork, interactive displays and demonstrations on natural forces, guided activities on animal instincts and building workshops for young children, as well as Dr. Molecule's performance.


Children are invited to enjoy jumping and playing on a variety of inflatable bouncers at the Jerusalem Mall (Malcha) for a small fee. In addition, every Wednesday, the mall hosts experiential activities for parents and babies. The activities will take place at 11:00, are free of charge, and will take place in the mall concourse on the middle floor.


Let loose and experience late night professional & unprofessional singing with your friends at Off the Wall Comedy Basement. Every Tuesday, Mike Perry, Jerusalem 's King of the Music Open Mic, hosts a music open mic night, where performers of all levels are welcome to take the mic and show their stuff.

Didn't find what you were looking for? Check out our full
events
section for everything else happening around town. And be sure to look out for next week's roundup, which will include a guide to Independence Day
events
around town.