Jerusalem's top events for the week of April 11th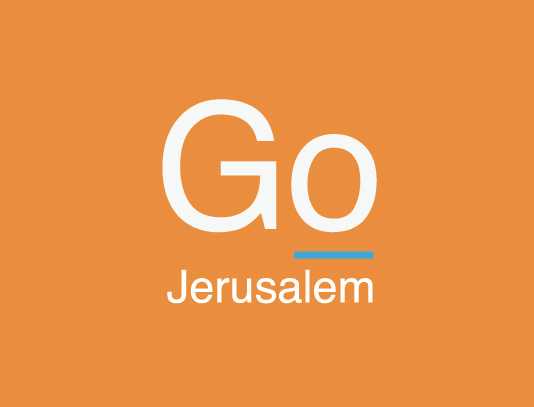 A good few days remain ahead of us for enjoying Pesach festivities in Jerusalem and its environs. Check out a convenient list of recommended events compiled by the entertainment experts at "Achbar Ha'ir," roar with the lions at the Biblical Zoo, and step into the past while getting a taste of the future at two exhibits at the former Hansen Hospital for Lepers, a fascinating Jerusalem landmark.
The week's entertainment offerings don't end there, though. A new exhibit at the Bloomfield Science Museum displays Israeli super heroes, courtesy of the Israeli Cartoon Museum. Inbal Gershkowitz, of recent Israeli television show "The Voice" fame performs at Colony this Thursday night, and Natan Galili plays folk rock and covers at Khanal'e.

Read on for the full round up of GoJerusalem's top picks for the rest of the Passover week and beyond.


Does the myriad of Pesach events happening everywhere you turn have you feeling confused and frozen with indecision? Not to worry: the "Achbar Ha'ir" (City Mouse) culture and entertainment website has done the hard work for you and compiled one organized, comprehensive list of recommended activities in the Jerusalem area for the whole family.


Participate in workshops on rain forest conservation, play a challenging game about the zoo's environmentally responsible practices, join guided animal feedings, and enjoy the beautiful weather at the Biblical Zoo over the remainder of the holiday vacation. Save time, frustration and energy by taking public transportation: discounts are available for Israel Railways travelers.


Today is your last chance to view two unique exhibits being displayed at the site of the former Hansen Lepers Hospital: an exhibit about the cultural history of the former Hansen Lepers Hospital and Texperience, on the place of technology in our lives. The site is slated to be transformed into a design, media, and technology center in the near future.


Colony continues its World Music Concert series in April with world music, fine food and beverages from around the world. This Thursday don't miss a performance by Inbal Gershkowitz, a recent contender on popular Israeli singing show "The Voice," performing covers of hits from throughout the ages. Advance reservations recommended.


The Friday morning Bezalel Arts Fair is still going strong. The fair, which began in 2009 and quickly turned into a new Jerusalem tradition, full of life, displays a wide variety of hand made items including textiles, wood, glass, drawings, metals, photography, and design. Music and street performers can often be found at the fair as well.


The Eden Tamir Center's 43rd concert season continues this month with weekend concerts. This Saturday, a pilgrimage of sounds, featuring ancient music from around the world and classical Parisian music played on santur, taar, and zarb will be followed by medieval melodies on recorders, Celtic harp, and oud.


The Khan Theater's in house cafe-bar, now featuring official kashrut certification, hosts nightly live music and jam sessions. This week's lineup includes Natan Galili with country folk-rock, a night of jazz, soul, standards, and hip hop, and, as always, a chance to show off your musical talent, or just sit back and enjoy, at a weekly jam session.


The Bloomfield Science Museum's new "Invisible Forces" exhibit features a "heroes of the land" collection of comics by Israeli artists which depict Israel's provincial superheroes, courtesy of the Israeli Cartoon Museum, as well as other unique creations and inventions.


Didn't find what you were looking for? Check out our full events section for everything else happening around town.