Jerusalem's top events for the week of April 5th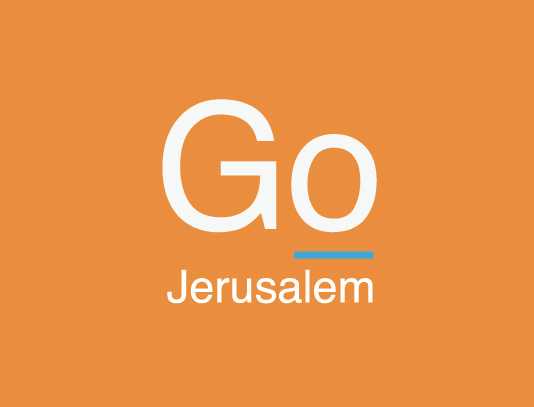 Re-live the exodus and let your people go to Jerusalem over Passover, where the holy city's finest cultural institutions and attractions are bringing out their very best for the holiday and there's something for everyone, from preschoolers to retirees and everyone in between, to enjoy. From special offerings at museums to mouth-watering Passover menus at Jerusalem's best restaurants, there are more than enough reasons to stick around and enjoy everything the Holy City has to offer.


A variety of fairs and bazaars will take place in Jerusalem for Passover. Get your last minute gift shopping done today at the Hadar Mall's gift fair or the gift, food and arts fair in the German Colony. During the intermediate days of the holiday, a festive fair will take place among the Old City's ancient stones along the path from the Jewish Quarter to the Kotel.



If you smell fire on Friday, don't be alarmed. It's just the whole city burning their leavening. At once. The yearly spectacle is one to behold, and no visit to Jerusalem would be completely without a walk to check out all the fires and other pyromaniacal pre-passover prep.


Friday night marks the beginning of the holiday. The Inbal Hotel opens its doors to reserved non-guests as well as hotel guests with a scrumptious Seder meal. Those interested in a non-kosher spin on the holiday feast are invited to head down to Brasserie in Ein Kerem. Seder night specials include fava bean ("fool") soup and leg of lamb with apricot "haroset" stuffing.


Religious Jews, and much of the city, treat Friday night and Saturday as a day of rest. If you like to stretch those legs and get out instead of spending the day in synagogue, consider one of Jerusalem's many hikes on the outskirts (or even inside) the city. Buses won't be running, but the weather should be nice, so you can.


Sunday is the first of the intermediary days of the festival, when Jerusalem really breaks out the big guns. Start things off right with Jerusalem's English-language Stage-One theater festival.


As far as food is concerned, there is no doubt that Jerusalem is the place to be over Passover. If you've had enough home-made fried matza by Monday, check out one of the many restaurants around the city which are offering special Passover menus, with everything from Passover-friendly pasta at Luciana to Georgian-style feasts at Racha and gourmet meat dishes at Joy.



The Museum of Islamic Art has something in store for everyone over Passover this year. Adults are invited to witness a master jewelry maker in action and attend a live performance by the Jews of North Yemen and Kiryat Ekron ensemble, while children will enjoy puppet and story theater shows and arts and crafts workshops.



Jerusalem will be mostly free of leavened products over Passover but makes up for it with a barrage of events around town. Travel in time with a theatrical tour and hit up the Night Spectacular Show at the Tower of David Museum, explore the possibility of supernatural forces at the Bloomfield Science Museum, and join Rinat's circus at the Malcha Mall.



As always, check out our full events section for everything else happening on this wonderful holiday week. And you can always check us out on Twitter or Facebook for real time advice. Chag Sameach!