Jerusalem's top events for the week of March 22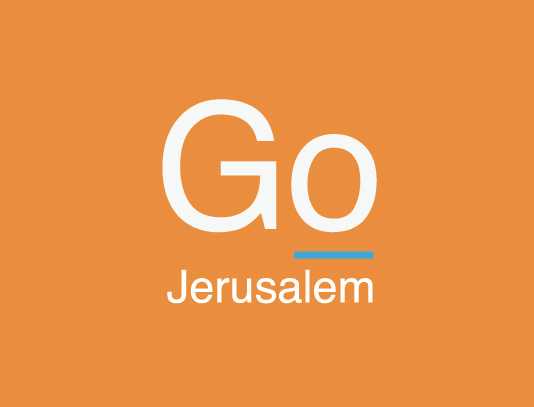 The excitement of Purim and the Jerusalem marathon is behind us, and Pesach is still a couple of weeks away, but there are plenty of fun things going on in Jerusalem this week. With the weather warming up, the Holy City's social calendar is heating up as well. From a spectacular 100-dancer show, "The Pirouette's Taverna," at Beit Shmuel as part of the Jerusalem Arts Festival, to a weekend of science-themed events for adults courtesy of the Bloomfield Science Museum, to a live outdoor show featuring popular Israeli singer Rona Kenan at the Tower of David Museum, there's something for everyone.


Beit Shmuel invites you to an evening of Greek inspired ballet. Tonight's show "In the Pirouette's Taverna" boasts 100 dancers in a spectacular performance, with original choreography set to Greek and Balkan style music by Israeli musicians including Aliza Azikri, Aris-San, Yehoram Gaon, and Yehuda Poliker. The show takes place as part of the Jerusalem Arts Festival.

The Jerusalem Music Center's "Music at the Y" concert series continues in March 2012. The Bennewitz Quartet (Czech Republic) along with Jiri Nemecek and Stepan Jezek on violin and Jiri Pinkas viola and Stepan Dolezal on cello will play pieces by Haydn, Janácek, and Smetana tonight at the Jerusalem YMCA.


Popular Israeli singer-songwriter Rona Kenan kicks off the "Music Pilgrimage to Jerusalem 2012" series at the Tower of David Museum with a live outdoor show on Friday morning. The performance will be preceded by a gallery talk in the "Jerusalem in Four Hands" exhibit and a guided tour in the Old City on the theme of women in Jerusalem.


Efrat Gosh sings Yaffa Yarkoni at Beit Avi Chai this Saturday night. In "Al na tomar li shalom (Please don't tell me goodbye)", a tribute to Yaffa Yarkoni's heritage, Gosh performs the best songs by the wartime singer, including Bab el Wad, Rabotai ha-historiya hozeret (Gentlemen, history is repeating itself), and Al na tomar li shalom.


The Bloomfield Science Museum presents a weekend of events for adults over the weekend. On Thursday night, the exhibit "Invisible Forces" will be on display. Catch a screening of "Hot-Cold-Hot" on Friday followed by a discussion about climate change. Dr. Asaf Helman discusses the diabetes plague at Science Cafe on Sunday.


Jerusalem bistro Adom's annual Spanish Festival is well underway, and Monday is as good a night as any to check it out. Don't miss this scrumptious celebration featuring a special menu which will vary daily depending on the freshest ingredients available at the market each day. Menu highlights include tapas selections, Spanish foods, and quality wines and cocktails of the Iberian Peninsula.


"As Paris Was", the recently opened exhibition at the Israel Museum of Eugène Atget's photographs, marks the first time ever that Atget's works are being shown in Israel. Atget photographed Paris streets and the interiors and exteriors of Paris homes as architecture was being transformed by modernity. Head down to see it on Tuesday, when the museum is open until 21:00.


Khanal'e, the Khan Theater's in house café-bar, hosts nightly live shows and jam sessions. All events are free of charge. On Wednesday night, show off your musical talents at the bar's open musical jam - musicians are welcome to play, everyone else is welcome to listen!




As always, there's plenty more to check out at our full
events
section.