Jerusalem's top events for the week of March 15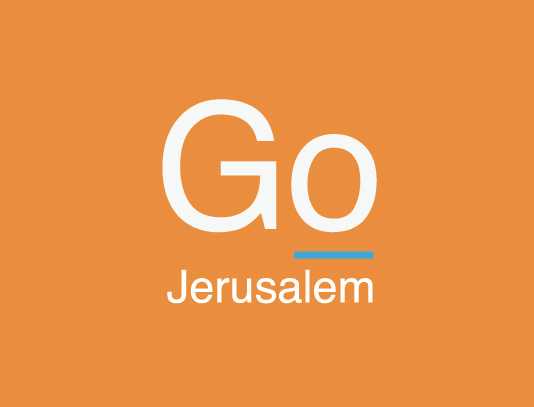 The second annual full Jerusalem marathon takes place tomorrow, rain or shine, with events for runners and spectators alike. The marathon was preceded by a health and sports expo at Binyanei Hauma and a pre-run pasta dinner, and on Friday, during the race itself, come cheer runners on and enjoy sports and exercise activities, street artists, drum and rhythm groups and more at Sacher park as well as other stations along the marathon route.

This week's fun isn't limited to the race route, however. Between the Jerusalem Arts Festival which opens Monday night, the first annual Old City Music Festival, a fabric festival highlighting the wonders of textiles at the Jerusalem Mall (Malcha), an experiential Shabbat morning for kids at Beit Shmuel, live music at Blaze Bar, and much more, the Holy City is definitely the place to be this week.



Lace up, runners. The second annual full Jerusalem marathon takes place tomorrow. Pre-race events include a sports and health expo and pasta dinner, and the marathon itself will be accompanied by a sports extravaganza at Sacher Park and entertainment at various stops along the race track. Check here for traffic and parking arrangements on Friday in Jerusalem, including a list of roads that will be blocked off. Tip: Get your pre-weekend shopping done on Thursday!


The upcoming Passover holiday is the theme of this month's Shabbat morning children's event at Beit Shmuel. Hagar will lead a discussion about Pesach, its customs and traditions, and children will prepare spring-themed arts and crafts and holiday table decorations. Entrance is free for parents/accompanying adults.

Alice in Wonderland visits Mini Israel on Saturdays in March, and everyone is invited!! All of your favorite Wonderland characters will be waiting for you at various stations around the park. Highlights include a cricket game with the Queen of Hearts, pastry preparation in the palace kitchen, the Mad Hatter's tea party, meeting Alice, and more.


Drunken Donuts hits the stage at Blaze Bar with a St. Patrick's Day special this Saturday night. The bar offers a great rotation of live bands plus an unparalleled assortment of domestic and foreign beers. March brings a different musical act each night, including world class guitarist Yossi Piamenta's new weekly Sunday night gig.


The 11th annual Jerusalem Arts Festival begins Monday night with "Voices from Around the World": Women Sing the Divas at the Jerusalem Theatre. The festival brings together local and out-of-town performing groups for a week-long celebration of the arts with shows around the city as well as free nightly events in the Jerusalem Theatre.


The first annual Old City Music Festival will take place in various locations in the Old City from March 20-22 between 18:00-23:00. The festival, which features open air performances in all four quarters of the Old City, draws creative inspiration from the city's persity and offers visitors a unique glance into Jerusalem's heterogeneous cultural makeup.


If you missed Tom Noddy's bubble-riffic magic at the Bloomfield Science Museum over Purim, have no fear. The bubble festival continues throughout March, with Noddy's bubble performance as well as accompanying activities including interactive demonstrations, do it yourself bubble projects, and arts and crafts workshops.


The Jerusalem Mall (Malcha) presents "The Story Behind the Fabric": a unique festival in which artists, designers, and dressmakers will display their work, highlighting the wonders of textiles. Types of textiles on display include recycled fabrics, organic cotton, knitted fabrics, crocheted fabrics, silk, and more.



As always, there's plenty more to check out at our full events section.