google.com, pub-8459711595536957, DIRECT, f08c47fec0942fa0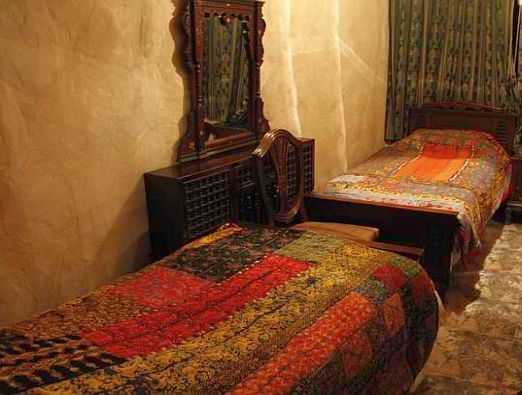 About
The Jerusalem Hotel claims much history and claims hospitality and warmth consistent with Palestinian traditions.
The hotel has a restaurant called the Diwan, suitable for parties of up to 40 people. It is located in what was once likely a stable for horses or sheep. Traditional Middle Eastern cuisine is served. Each room has free and fast ADSL access and the hotel can assist with travel and laundry services in the area. On Fridays, an oud player performs in the hotel and on Wednesdays musicians from different institutes play Arabic and contemporary instrumental arrangements.
Facilities
Luggage storage
Laundry
Dry cleaning
Free Wifi
Airport shuttle (surcharge)
Free Parking
Fax / photocopying
Heating
Air conditioning
Newspapers
Ironing service
Restaurant
Bar
Keep in mind
Booking your hotel room with GoJerusalem.com entitles you a host of money-saving benefits designed to maximize your enjoyment of your stay in Jerusalem. Your GoJerusalem.com-exclusive benefits include:
Free gift packets, including our useful maps and our quarterly guide book.
Free use of our phone-based concierge service for real-time advice from GoJerusalem.com staff experts for the duration of the visit.
Exclusive discounts on the top tours and attractions in Jerusalem and all of Israel. And more!


Jerusalem Hotel Map
4 Antar bin Shadad St
Near Jerusalem Hotel
2000+ tips and recommendations
No results to show



The Jerusalem Tourism Map:
Print