google.com, pub-8459711595536957, DIRECT, f08c47fec0942fa0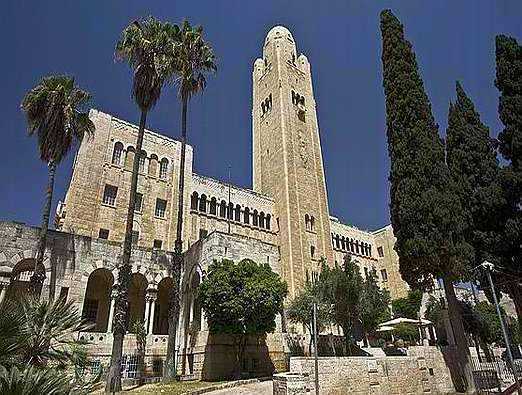 About
Located just a block away from the gleaming David Citadel Hotel and the Alrov Mamilla Avenue outdoor shopping mall, the YMCA Three Arches Hotel boasts the same convenient location as its more luxurious cousins without the steep price tag.
Instead, the hotel's 56 rooms offer a vision of what was once considered luxury in Jerusalem before the arrival of international style. The simple, clean rooms, swimming pool, decent restaurant and opportunity to explore the famous Jerusalem YMCA should keep guests happy - and a stylish terrace offers outstanding views of the city, a perfect place to cool off with a meal or a drink from the hotel's bar during the warm months.
Like other King David Street hotels, the 3 Arches lies within easy distance of the Old City, the Mamilla Mall, downtown and the many attractions of Emek Refaim and Beit Lechem streets.
Facilities
Luggage storage
Babysitting/child services
Free Wifi
Free Parking
Ticket service
Fitness centre
Bar
Currency exchange
Choose this hotel if
You want to be right up the street from the Old City
You want one of the most affordable rooms you can find on lovely King David Street
You want to be within an easy walk of both downtown and the German Colony
You've rented a car and could use the free parking
You don't mind paying for Internet access
Keep in mind
Booking your hotel room with GoJerusalem.com entitles you a host of money-saving benefits designed to maximize your enjoyment of your stay in Jerusalem. Your GoJerusalem.com-exclusive benefits include:
Free gift packets, including our useful maps and our quarterly guide book.
Free use of our phone-based concierge service for real-time advice from GoJerusalem.com staff experts for the duration of the visit.
Exclusive discounts on the top tours and attractions in Jerusalem and all of Israel. And more!


YMCA Three Arches Hotel Map
26 King David St
Near YMCA Three Arches Hotel
2000+ tips and recommendations
No results to show



The Jerusalem Tourism Map:
Print