Welcome to Little House In Bakah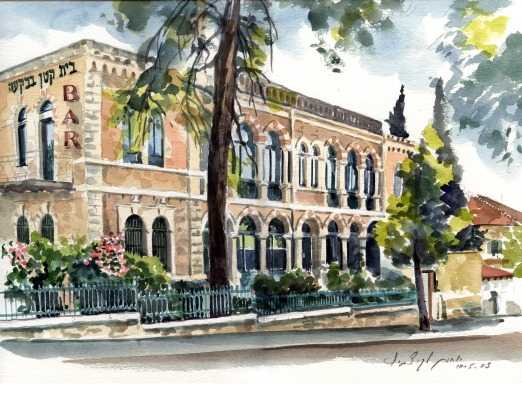 About
Part of a mini-chain of small Jerusalem hotels built into former residential buildings, the Little House in Baka is about as close as you'll get in Jerusalem to an American-style bed and breakfast experience (with the requisite Mediterranean twist, of course).
One of central Jerusalem's garden neighborhoods, Baka is notable for its quiet, tree-lined streets, classic Ottoman-era architecture, and thriving community of English-speaking expatriates. The hotel occupies a one-time Turkish manor, and retains its Arabesque architectural flourishes throughout the rooms and common areas. 28 simply-appointed rooms range in size from singles to family-ready suites (some replete with balcony).
A beautiful garden courtyard provides a perfect place for relaxation or meetings with friends or business partners. Israeli breakfast is served daily, and the onsite restaurant Polly serves kosher dairy Italian fare. Wi-Fi is free throughout the hotel.
Facilities
Free Wifi
Airport shuttle (surcharge)
Free Parking
Heating
Air conditioning
Newspapers
Family rooms
Restaurant
Bar
Keep in mind
Booking your hotel room with GoJerusalem.com entitles you a host of money-saving benefits designed to maximize your enjoyment of your stay in Jerusalem. Your GoJerusalem.com-exclusive benefits include:
Free gift packets, including our useful maps and our quarterly guide book.
Free use of our phone-based concierge service for real-time advice from GoJerusalem.com staff experts for the duration of the visit.
Exclusive discounts on the top tours and attractions in Jerusalem and all of Israel. And more!


Little House In Bakah Map
1 Yehuda St
Near Little House In Bakah
2000+ tips and recommendations
No results to show



The Jerusalem Tourism Map:
Print