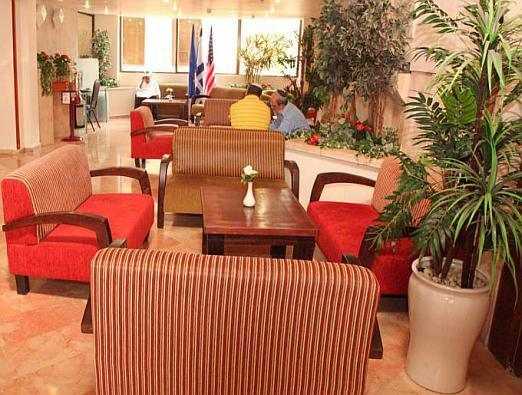 From
$96
About
Located on King George Street near the Ben Yehuda pedestrian mall, Lev Yerushalayim offers lodgings perfectly suited for both the traveler who wants to be in the heart of downtown Jerusalem, and anyone planning a long-term visit - and its multi-room suites are great for larger parties of guests or those who plan to entertain during their stay.
The Old City is only 15 minutes away on foot, the Machane Yehuda market is a brief walk up the road, and Jerusalem's bustling nightlife is essentially right outside the door. The hotel's 98 air-conditioned suites and penthouses have one to two bedrooms, a living room, a kitchen equipped with microwave, hot water pitcher and stovetop, and a dining area.
Those wishing a kosher set of dishes will pay an additional charge. Cable TV, daily breakfasts and Shabbat meals are also available.
Facilities
ATM service
Laundry
Dry cleaning
Fax / photocopying
Lift/elevator
Safety deposit box
Heating
Air conditioning
Family rooms
Paid Parking
Choose this hotel if
You want to be right in the heart of bustling downtown Jerusalem
You're traveling with a large party and could use the extra space of the hotel's suites
You're planning a longer stay in the city and need kitchen facilities
You're willing to take an enjoyable, scenic 15-minute walk to the sights of Old City
You want to be near the many nightlife options of downtown Jerusalem
You don't mind paying for Wi-Fi
Keep in mind
Booking your hotel room with GoJerusalem.com entitles you a host of money-saving benefits designed to maximize your enjoyment of your stay in Jerusalem. Your GoJerusalem.com-exclusive benefits include:
Free gift packets, including our useful maps and our quarterly guide book.
Free use of our phone-based concierge service for real-time advice from GoJerusalem.com staff experts for the duration of the visit.
Exclusive discounts on the top tours and attractions in Jerusalem and all of Israel. And more!