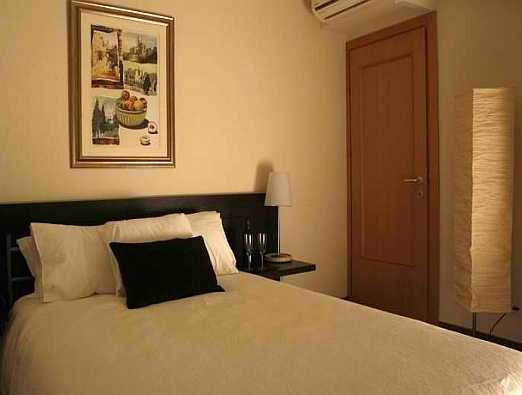 About
One of several cozy and affordable guesthouses located in the heart of downtown Jerusalem, the small, family-run La Perle Hotel lies mere steps away from Ben Yehuda Street and the many bars and restaurants of the city center, and only ten minutes by foot from the Old City - making it perfect for Jerusalem guests wanting to experience the best of the city's cultural life.
The La Perle Hotel's amenities are simple and pleasant: the 12 rooms, some with balconies overlooking the bustling HaHistadrut Street pedestrian mall, include LCD TVs, safes and free wireless Internet. Continental breakfast is served daily at the adjoining cafe.
Facilities
Choose this hotel if
You want to be right in the heart of bustling downtown Jerusalem
You're looking for one of downtown's more affordable rooms
You want to be in the thick of Jerusalem nightlife with the lively Rivlin, Shlomtzion HaMalka and Ben Sira streets only steps away
You'd like to be an easy ten minute walk down Jaffa Road from the Old City
You like your Wi-Fi free
Keep in mind
Booking your hotel room with GoJerusalem.com entitles you a host of money-saving benefits designed to maximize your enjoyment of your stay in Jerusalem. Your GoJerusalem.com-exclusive benefits include:
Free gift packets, including our useful maps and our quarterly guide book.
Free use of our phone-based concierge service for real-time advice from GoJerusalem.com staff experts for the duration of the visit.
Exclusive discounts on the top tours and attractions in Jerusalem and all of Israel. And more!


La Perle Hotel Map
6 HaHistadrut St
Near La Perle Hotel
2000+ tips and recommendations
No results to show



The Jerusalem Tourism Map:
Print