Nothing but love on offer this week in Jerusalem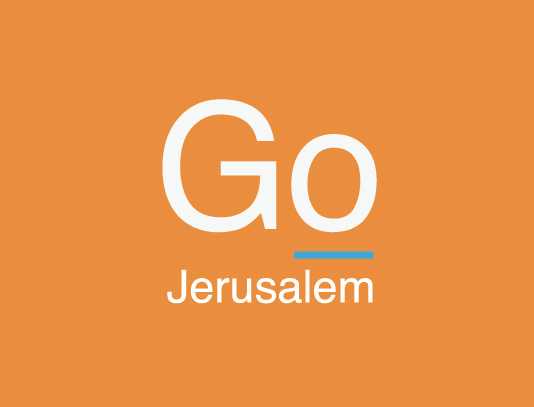 Love is in the air this week. Can you feel it? Tu B'Av, ancient Israeli precursor to Valentine's Day (and Sweetest Day) falls on Sunday night-Monday, and Jerusalem is gussying up for the occasion. Whether you choose to spend the night singing along for a good cause or getting funny with your honey, the holiday of love is another excuse for Jerusalem to pull out all the stops. Plus, there's six other days of great stuff to do.
Don't let those skeptics tell you the Third Temple didn't come this year. Not only is it coming, but it will be joined by local guitar god Berry Sakharof. Catch Ronen Shapira and the Third Temple Ensemble with Berry at the Confederation House tonight.
The German Colony comes alive on Fridays in the summer, when the Jerusalem Community Center-Ginot Ha'ir hosts a flea market and arts fair. Or check out some edgy student art projects at the exhibits of the graduating classes from Bezalel (pictured, wearing Tu B'Av's traditional white garb) and the Musrara school.

There's nothing like a little religious unity to mark your Saturday night. Check out Leshem Yichud, a theater performance by The Keheref Ayin ensemble which is comprised of a mix of secular and religious actors, presenting issues of solitude and relationships via the prism of classical Jewish midrash.
Sunday night marks the start of the actual Tu B'Av holiday. Lucky for you and your loved one, there's plenty of ways to spread the love around town. The Barrocade Ensemble presents a program of love songs at the Tower of David Museum's romantic courtyard.

Elsewhere, Sharon Fauster, better known as Reut from Srugim, makes an appearance at the cleverly named Two B'Av festival in the German Colony, where a marathon of student films with love themes will be screened in between DJ sets, lectures and more.
Bars, restaurants and hotels around town bring love to our bellies with themed menus and high-concept special deals. Check out what's on offer at Joy, Taiku and Luciana in the German Colony; Rooftop and Mirror Bar at the Mamilla Hotel; and packages including spa treatments at the David Citadel Hotel and the Inbal.

Love is hardly exclusive to Sunday night. The good vibes continue on Monday with a festival on Emek Refaim street and a feel-good concert at Sergei's Courtyard.
Monday also markes the grand reopening of the Israel Museum, whose dramatically ambitious renovation project will finally be revealed to the general public. And for the kids, there's a festival of puppetry over at the Malcha Mall.
Don't bother telling the Bible Lands Museum that Tu B'Av is only a 24-hour affair. They've got an entire week's worth of events in honor of the holiday.
On Wednesday, make Sira the spot, with hot electro dub beats courtesy of Roman.
Love day or not, we've got a whole slew more of fun things to do and see in our complete events section here.