Western Galilee Jeep Tour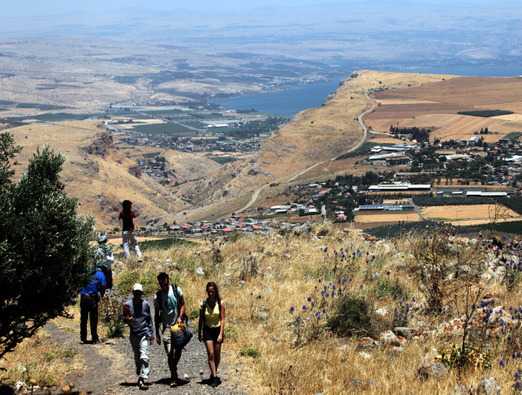 About
On this adventurous, action-packed tour you will explore the history and scenery of the Western Galilee.
The tour departs from Kibbutz Yehiam. From there, you'll head toward the Gaaton river springs, and stop at Sursock Manor, a very old building from the Ottoman Period. At that spot we will hear the amazing tales of the caravans that once stopped there in ancient times, as well as about Yehoshua Hankin – the renowned "redeemer" of the land prior to the founding of the State of Israel. Fascinating accounts of the ancient industries and crafts for which the region was once known, including glass, the renowned blue paint pigment, as well as salt, will be told. Continuing upstream through dense Mediterranean flora surrounding us on all sides, the tour will stop at a grove of "strawberry trees" distinguished by their red bark. Finally, the tour will return to Yehiam via Moshav Ein Ya'akov. This jeep tour, with its focus on history, archaeology and the flora and fauna of the region is suitable for the whole family.
An unforgettable day of adventure
Explore the Western Galilee
See remnants of ancient and modern settlements
See breathtaking scenary in the area
Hear about the region's history from your knowledgeable guide
Included
All our jeeps are equipped with good quality drinking water.
We also serve herb tea and cookies, as well as watermelons/cherries or other available seasonal fruit or other snacks.
Place
Additional information
Our jeeps carry 7-8 passengers (depending on the jeep model) plus driver.

Should there be more passengers, another jeep will be required.

The jeep will be provided exclusively for you; no one else will be added, nor will you ever be added to any other person or group.

Western Galilee Jeep Tour Map



The Jerusalem Tourism Map:
Print