Masada at dawn & Dead Sea Tour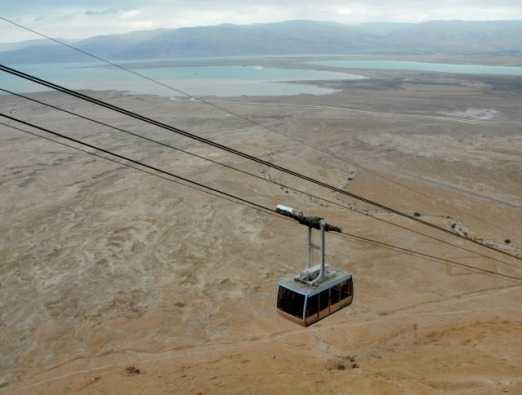 About
Highlights:

Early morning departure - get the most of your day
Sunrise over Masada
Private Tour for up to 6 ppl - you decide what to see in the Dead Sea / Masada area
Masada Museum
Ein Gedi Kibbutz and Botanical Garden
Ein Gedi National Park
Ahava cosmetics factory
Qumran caves
Swim in the Dead Sea
Ein Gedi Spa


Description:

Perfect for families or small groups, this private tour of Masada and the Dead Sea region allows you to benefit from a full day's sightseeing paying less per person (if you are a seven person group) than the standard tourist bus tours. Each tour starts with an ascent of Masada - the Herodian fortress where a group of Jews famously committed suicide rather than die at the hands of the Romans.
There are an abundance of activities in the Dead Sea and Masada area, and the advantage of being on a private tour is that you don't have to waste your time sitting at a spa if you are looking for adventure, and you don't have to exert yourself climbing mountains if you want to relax by the water and work on your tan. You decide with the help of our professional tour guide how your day will look and what Dead Sea and Masada activities you choose to participate in.
Included
Transport to and from your hotel in a comfortable air conditioned minivan.
You will be accompanied at all times by an experience, English speaking, licensed tour guide.
Place
04:00 from your hotel in Jerusalem.
DROPOFF POINT
approx. 15:00-16:00 back at your hotel in Jerusalem.
Additional information
Private Tour for up to 6 ppl.

Masada at dawn & Dead Sea Tour Map
Near Masada at dawn & Dead Sea Tour
2000+ tips and recommendations
No results to show



The Jerusalem Tourism Map:
Print