google.com, pub-8459711595536957, DIRECT, f08c47fec0942fa0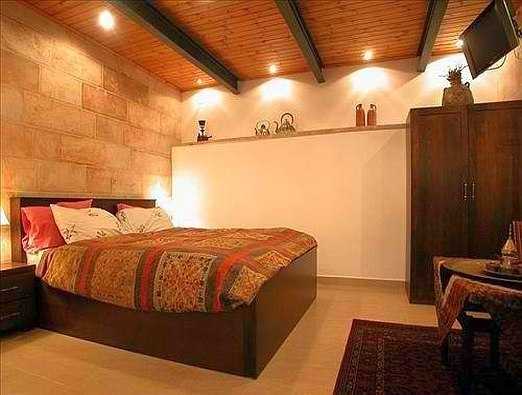 About
The beautiful Jerusalem Mansion is a location with a difference, located on the side of a mountain in the Ramot neighborhood in the hills of the northern edge of the city.

Offering an outdoor swimming pool, Jacuzzi and relaxing garden, there are also stunning views overlooking the nearby Lifta Valley and Sorek River.

Although only a ten to fifteen minute bus ride into Jerusalem's city center, parking is also free on site making it an ideal location for visitors hiring a car and desiring to be near to the busy pace of Jerusalem while living in a more relaxing setting.
Apartments in the mansion are air-conditioned and come with Wi-FI as well as a fridge and hot drinks facilities. A balcony is also included as well as a private bathroom with a luxurious bath spa.

Facilities
Laundry
Free Wifi
Free Parking
Heating
Air conditioning
Outdoor pool (seasonal)
Fitness centre
Choose this hotel if
You want a luxurious, relaxing location away from the busy pace of city life.
You want a swimming pool.
You want easy parking facilities.
You want to be within 10 minutes' drive of the Old City.
You want to be located in the Ramot neighborhood.


Jerusalem Mansion Map
42 Derech Hahoresh St
Near Jerusalem Mansion
2000+ tips and recommendations
No results to show



The Jerusalem Tourism Map:
Print