Illusions: Mind Boggling! at 31.12.2014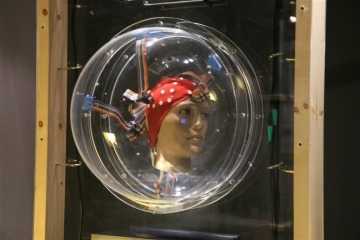 "Illusions" is one of a series of exhibitions on the brain at the Bloomfield Science Museum.
The exhibition presents four categories of illusions:
1. The Sensitive Brain - Change and contrast illusions
2. The Interpretive Brain - Illusions that depend on prior knowledge
3. The Selective Brain - Ambiguous illusions
4. The Expert Brain - Illusions of face and motion expertise.
For more information click here.
Open Hours
Adults: 45 NIS
Children 5 and older: 45 NIS
Children under 5: Free
Adults with "Yerushalmi" card: 36 NIS
Children with "Yerushalmi" card: 36 NIS
Families (parents and children under 18): 160 NIS
Soldiers, police, disabled persons, students: 37 NIS
Senior citizens: NIS 22.5
To Bloomfield Science Museum page
Bloomfield Science Museum Map
Givat Ram


We thought you might like this


The Jerusalem Tourism Map:
Print