Sukkot is here, and with it come the good times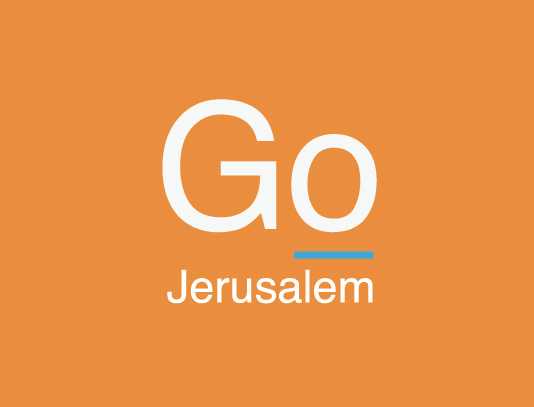 The festival of booths is nigh, and need we remind that to experience Sukkot in Jerusalem is to experience true joy? Why is that, you ask? To start with, there are huge festivals every day and concerts almost every night, whether you be in ultra-Orthodox Geula, the hopping city center, or even all the way out in peripheral, pastoral Ein Kerem. Museums and attractions are also putting on special shows and exhibits in a bid to attract the large holiday crowds, and the festival in general has the city in a joyous mood. It's all part of the seven-day finale to the fall holiday season's marathon of festivities.

Even before the holiday begins, the concerts are starting up in earnest. Tonight, classic Israeli rocker Yehuda Poliker, one of Israel's most popular musicians, plays the Sulatn's Pool. In a follow-up show at the venue next week, contemporary Mizrahi pop star Moshe Peretz takes over the same venue on Tuesday.

On Thursday night, leave the sukkah and head to a submarine, a yellow one to be exact, where prolific rocker Riki Gal is playing a concert as part of the Talpiot venue's re-inaugural lineup, following renovations over the summer. Alternatively, check out Lavan's Spanish Festival, taking place all month long, and featuring special deals on Tapas dishes and sparkling cava (not kosher).

Wake up late Friday morning, and mosey on over to Mishkenot Sha'ananim, for a compelling photo exhibition, appropriately entitled Stills. Looking for something a bit more extreme? The de facto national bike holiday that is Yom Kippur may have past last weekend, but those who like to ride their bicycles take over the streets of Jerusalem yet again this Friday, for the monthly Critical Mass bike ride.
On Saturday night, city hall opens its massive Safra Square sukkah (pictured) to host Moshe Lahav and his Big Tish show there. The free, municipality-sponsored Safra Square sukkah festivities continue all week long, with more appearances by entertainers, food fairs and more.

At Mini Israel, just down the highway, Hebrew-language puppet shows, 3D movies and sing-along sessions are abound. Elsewhere, adjacent to Liberty Bell Park, the Train Theater is taking full advantage of the holiday season, by expanding its offerings and hosting special shows, and Sunday is a great day to check it out, with a double feature of Patrushka and Where is Mrs. Gabbai (the renowned company brings its shows to the Museum of Islamic Art later in the week). The Bezalel Fair downtown offers a special seasonal non-weekend incarnation both today and tomorrow too.

On Monday, learn about the history of Jerusalem's relationship with water at the Bloomfield Science Museum. Or, head to Ein Yael, where the intermediate days of Sukkot will be celebrated with a festival of arts, crafts, music and more - great for the kids and adults. But arguably not as great as meeting the muppets from the Israeli version of Sesame Street in person, which can be accomplished at the Malcha Mall this week. Still more kiddie television entertainers head to Independence Park today, for a Children's Channel-themed fair sponsored by the city government.

On Tuesday, check out a movement performance with multimedia and out-there costumes - a family-friendly interpretation of the biblical creation narrative, of course - when the Mystorin troupe presents Fire from Water at the Bible Lands Museum. Don't want to deal with the traffic in the area of the city's top museums? Just park at a huge lot near the Supreme Court, and the Bible Lands Museum's special shuttle service picks you up. Don't mind the throngs, check out the annual pageantry of the Jerusalem March, complete with light rail cars in action, taking over downtown today. In the evening, unwind with jazz and cocktails in the relaxing atrium of the Inbal Hotel, or check out a marathon of spiritual rockers, including Y-Love and Hamakor, at Kraft Stadium's RockAmi fest.

And, as always, check out our full event section for everything else happening around town. There's a lot this week - too much for one page.