Jerusalem Day Eve Sing Along at Ammunition Hill at 27.05.2014, 19:30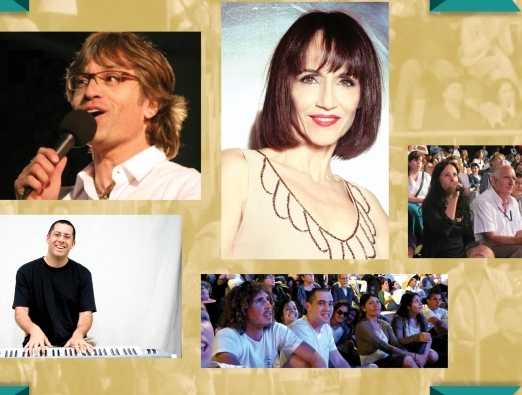 Ammunition Hill continues its annual tradition of Jerusalem Day Eve sing alongs this year as well with an evening of Jerusalem-themed songs on May 27, 2014 at 19:00.

The sing along will be led by Tzlil Biran with the participation of Jerusalemite musicians including Ruchama Raz and Aharon Pereira.

The evening will take place at Ammunition Hill in the new amphitheater on May 27th, 2014, reception at 19:30, sing along begins at 20:00. Free and ample parking as well as easy accessibility via the light rail.

40 NIS entrance fee per person. Advance reservations encouraged. Call 02-582-9393 to order tickets.
To Ammunition Hill page
Ammunition Hill Map
5 Zalman Shragai St




The Jerusalem Tourism Map:
Print