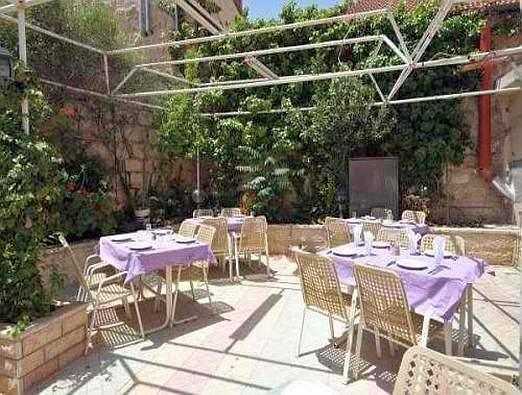 About
The Capitol Hotel occupies some prime real estate on bustling Salah ad-Din Street, the eastern Jerusalem equivalent of Ben Yehuda Street - the hub of shopping and cultural life for Arab Jerusalemites. The charms of Salah ad-Din street are right outside the door, and the Capitol Hotel is within walking distance of many of Jerusalem's religious and cultural attractions - and it boasts a fair number of perks for its price, including laundry services, 24-hour room service, cable TV, a coffee shop and a restaurant.
The 54 rooms, simply but comfortably appointed, are all equipped with air conditioning and a mini-bar. For those who enjoy some time outdoors at their temporary residence, the Capitol Hotel also has a pleasant garden courtyard.
Facilities
Luggage storage
Babysitting/child services
Laundry
Dry cleaning
Free Wifi
Heating
Air conditioning
Fitness centre
Restaurant
Bar
Currency exchange
Paid Parking
Choose this hotel if
You want to be within easy walking distance of the Old City
You want to be close to the neighborhoods and attractions of eastern Jerusalem
You're in the market for one of the city's most affordable rooms
You like your wireless Internet free of charge (though only in the hotel's public areas)
Keep in mind
Booking your hotel room with GoJerusalem.com entitles you a host of money-saving benefits designed to maximize your enjoyment of your stay in Jerusalem. Your GoJerusalem.com-exclusive benefits include:
Free gift packets, including our useful maps and our quarterly guide book.
Free use of our phone-based concierge service for real-time advice from GoJerusalem.com staff experts for the duration of the visit.
Exclusive discounts on the top tours and attractions in Jerusalem and all of Israel. And more!


Capitol Hotel Map
17 Salah Eddin St
Near Capitol Hotel
2000+ tips and recommendations
No results to show



The Jerusalem Tourism Map:
Print