Prima Park Hotel Jerusalem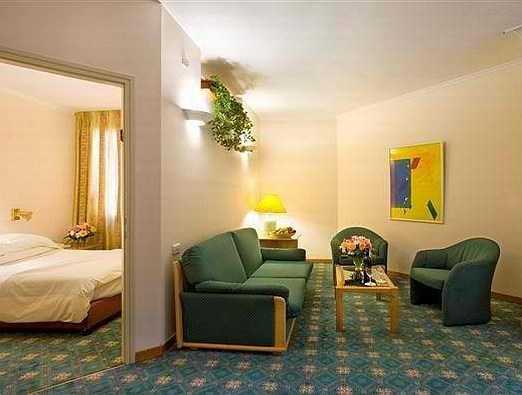 From
$185
About
The Park Hotel Jerusalem sits at the end of the row of hotels atop the Begin Highway at Herzl Boulevard, equally near the city's entrance and the immaculately landscaped Nayot neighborhood, home to the Knesset, the Israel Museum and other Jerusalem landmarks. While downtown and the Old City are a bit outside of walking distance except for devoted trekkers, the proximity of many fine museums means a fascinating Jerusalem experience is still close at hand.
The Park Hotel Jerusalem itself, with 217 rooms in standard and "superior" options (with seven suites), is a pleasant three-star facility equally suited for families and the solo business traveler (the International Convention Center is conveniently near). Several lounges provide ample opportunity for relaxation or informal meetings, with dedicated meeting rooms for serious business. Other welcome amenities include free parking and free hotel-wide wireless Internet - not to mention an indoor pool and squash and tennis facilities. Guests also receive free access to the gym at the nearby Givat Ram campus of the Hebrew University.
Facilities
Luggage storage
Laundry
Dry cleaning
Free Wifi
Heating
Air conditioning
Ironing service
Fitness centre
Restaurant
Bar
Paid Parking
Choose this hotel if
You want to be near the Central Bus Station, gateway to Israel
You want access to an indoor pool, tennis and squash courts at the hotel, and the exercise facilities of the nearby Hebrew University Givat Ram campus
You'd like to be near the International Convention Center
You'd like to be within walking distance of the many museums of Nayot
You don't mind taking a cab or bus to downtown Jerusalem or the Old City
Keep in mind
Booking your hotel room with GoJerusalem.com entitles you a host of money-saving benefits designed to maximize your enjoyment of your stay in Jerusalem. Your GoJerusalem.com-exclusive benefits include:
Free gift packets, including our useful maps and our quarterly guide book.
Free use of our phone-based concierge service for real-time advice from GoJerusalem.com staff experts for the duration of the visit.
Exclusive discounts on the top tours and attractions in Jerusalem and all of Israel. And more!


Prima Park Hotel Jerusalem Map
2 Vilnay St
Near Prima Park Hotel Jerusalem
2000+ tips and recommendations
No results to show



The Jerusalem Tourism Map:
Print