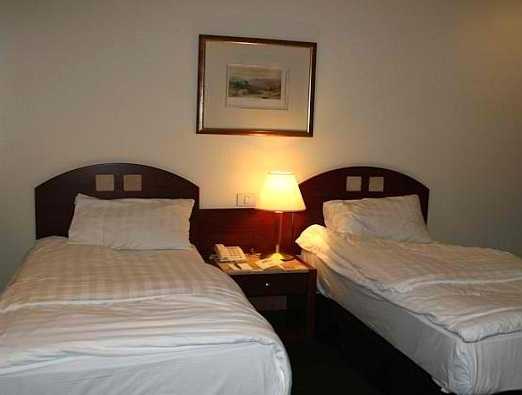 From
$140
About
Located in the eastern part of Jerusalem, the Ambassador is within walking distance of the Old City and other notable areas. Some rooms have balconies overlooking the Old City, so if you'd like a view with your room be sure to ask when you make your reservation.
Many of the Ambassador's recently renovated rooms include a personal safe, air conditioning, a mini-bar, satellite television, wi-fi and port-access internet services and 24-hour reception. Laundry and dry cleaning services are available and the hotel has a fitness center with sauna and a 35-person meeting room.
Facilities
Luggage storage
Laundry
Dry cleaning
Free Wifi
Free Parking
Lift/elevator
Heating
Air conditioning
Fitness centre
Restaurant
Bar
Currency exchange
Choose this hotel if
You want a clean, comfortable hotel with a friendly family atmosphere
You want to be within easy walking distance of the Old City
You want to be near Sheikh Jarrah and the other neighborhoods and attractions of eastern Jerusalem
You want free access to an on site gym and sauna
You want free hotel-wide wireless Internet and free parking
Keep in mind
Booking your hotel room with GoJerusalem.com entitles you a host of money-saving benefits designed to maximize your enjoyment of your stay in Jerusalem. Your GoJerusalem.com-exclusive benefits include:
Free gift packets, including our useful maps and our quarterly guide book.
Free use of our phone-based concierge service for real-time advice from GoJerusalem.com staff experts for the duration of the visit.
Exclusive discounts on the top tours and attractions in Jerusalem and all of Israel. And more!


Ambassador Hotel Map
Nablus Rd
Near Ambassador Hotel
2000+ tips and recommendations
No results to show



The Jerusalem Tourism Map:
Print