Summer Holiday Deals at the American Colony Hotel at 15.09.2014
Experience the summer holiday of your dreams at the American Colony Hotel.

Click here to read more about the American Colony Hotel and book a room with no commission.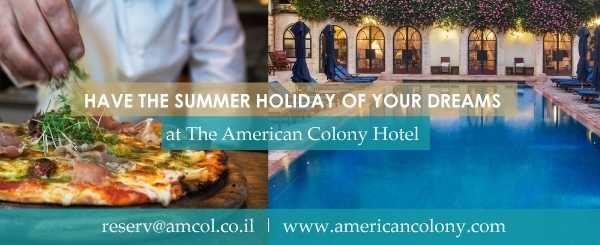 Open Hours
Booking your hotel room with GoJerusalem.com entitles you a host of money-saving benefits designed to maximize your enjoyment of your stay in Jerusalem. Your GoJerusalem.com-exclusive benefits include:
Exclusive discounts on the top tours and attractions in Jerusalem and all of Israel. And more!
To The American Colony Hotel page
The American Colony Hotel Map
1 Louis Vincent St




The Jerusalem Tourism Map:
Print